We have invited four members of the CUNY and SPH communities to share their insights about what it means and what is required to create and sustain an inclusive and equitable learning and working environment for all. Following their brief presentations, panelists will engage us in a dialogue to explore actions that can be taken as individuals, as a campus community, and as a society to facilitate and ensure disability inclusion and equity. ASL interpretation will be available for this event.
The Panelists (in alphabetical order):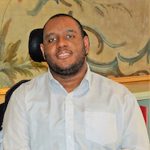 Leonard Blades, born and raised in Brooklyn NY, is a CUNY alumnus of Brooklyn College with a B.A in Psychology and a graduate from the CUNY School of Professional Studies (SPS) with his Master's Degree in Disability Services in Higher Education. He has served consecutive terms as both the Chairman for the CUNY Coalition for Students with Disabilities (CCSD), and as the Vice Chair of Disability Affairs for CUNY's University Student Senate (USS). He is also one of the founding members of CUNY SPS' Disability and Access Coalition (DAC) Committee. Today, Leonard serves as the CUNY LEADS Plus Counselor at Queensborough Community College where he works with neurodiverse students in providing support towards their academic success and career readiness. In addition, he serves as the club advisor for the CCSD@QCC club chapter and as the Alum Advisor for the CCSD university-wide group. His motto in life is that while you may encounter defeat, you should never truly feel defeated.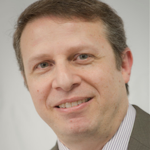 Bram Levin is an MPH student in Health Policy and Management at CUNY SPH. His previous studies were in the social sciences and humanities. His research in Disabilities developed from lived experience and is focused on trauma / PTSD, neurodiversity and ableism. He explores health issues from both ethnographic and conceptual perspectives, using qualitative research methods from the Social Sciences of Medicine, Science, Technology & Society studies, and philosophy. Bram believes that in order to achieve equity, diversity and justice, it's necessary to critically deconstruct the current system(s) of socio-political power, and to incorporate neurodivergent, de-colonial, non-Western, non-hierarchical and non-racialized systems of knowledge and technologies.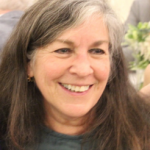 Dr. Suzanne McDermott is a Professor in the Department of Environmental, Occupational and Geospatial Health Sciences in the Graduate School of Public Health and Health Policy. She is a disability epidemiologist and advocate, who believes in universal design and self-advocacy as the concepts that will lead to a more equitable society. Dr. McDermott leads three federal grants and has over 130 published manuscripts related to the health and participation of people with mobility and neurodevelopmental disabilities. She endorses disability as a self-reported demographic characteristic, and she believes people have the right to use a social or a medical model to identify their disability status.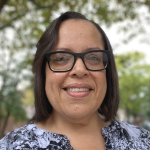 Charmaine Townsell is the University Director of Student Engagement and Inclusion at CUNY Central, Co-Chair of the CUNY Council of Student Disability Issues (COSDI), Liaison for the LGBTQI+ Directors Council and the CUNY Coalition for Students with Disabilities (CCSD) with efforts focused on keeping them updated on and interpreting University policies, budgets, and Council concerns. Charmaine focuses her engagement on Students with Disabilities, LGBTQI+ Students, Immigrant Students, Student Veterans, and Students from different faith traditions to identify priorities, celebrate diversity and encourage collaboration and empowerment. Charmaine's also a proud recipient of the 10th Annual CUNY Accessibility Conference Award of Appreciation.