Dr. Ghada Soliman is Associate Professor of Nutrition in the Department of Environmental, Occupational and Geospatial Health Sciences at the City University of New York Graduate School of Public Health and Health Policy. She received her medical degree from Cairo University, Egypt and earned her PhD in Nutritional Sciences from the University of Arizona, Tucson, with a major in Nutritional Biochemistry and minor in Immunology and Microbiology. In addition, she completed her Dietetic Internship at the University of Michigan, Ann Arbor; and earned her post-doctoral fellowships at Baylor College of Medicine, Houston, at the Children's Nutrition Research Center, Atherosclerosis, Lipoprotein Research, and Vascular Biology as well as translational research.
Dr. Soliman's transdisciplinary research portfolio spans cardiometabolic and cancer research, chronic disease prevention, population health, school nutrition, systems biology, and laboratory-based nutrient metabolism. Her research integrates nutrigenomic regulation of the Target of Rapamycin (mTOR) signaling pathway, targeted metabolomics, diet, and exposomics, as well as the use of genome-wide association studies (GWAS) databases to investigate the causal role of mTOR and nutrients in diabetes and obesity, to explain health outcomes, and inform repurposing opportunities of FDA-approved mTOR inhibitors. She has a well-established track record, both in research and teaching, and taught several courses on human nutrition across the life-course, community nutrition education, and nutrient metabolism.
As an academician, Dr. Soliman served on the faculty at Baylor College of Medicine, Houston; the University of Nebraska Medical Center; Western Michigan University; and the University of Michigan Medical School, Ann Arbor prior to her appointment to CUNY. She has mentored many graduate students at the masters and doctoral levels and is actively engaged in public health nutrition and community service. Dr. Soliman received grant funding from the American Heart Association, NIDDK of the NIH, and the Academy of Nutrition and Dietetics Foundation, as well as internal university grants. She serves as an ad-hoc reviewer for several peer-reviewed journals. In addition, she is a member of the Academy of Nutrition and Dietetics, American Association for Cancer Research, the American Public Health Association, the Obesity Society, and the American Society for Nutrition. She served an integral role in revising CUNY MPH Public Health Nutrition curriculum, expanding the nutrition academic agenda, and laboratory-based nutrition research and educational opportunities for prospective doctoral students.
Key Publications:
1) Soliman GA, Kim J, Lee JM, High R, Hortman S, Kim Y, Wehbi NK, Canedy J.
Wellness programme at the workplace promotes dietary change and improves health indicators in a longitudinal retrospective study. Public Health Nutr. 2019
Feb; 22(2):354-362.
2) Soliman GA. Dietary Cholesterol and the Lack of Evidence in Cardiovascular
Disease. Nutrients. 2018 Jun 16; 10(6).
3) Soliman GA, Steenson SM, Etekpo AH. Effects of Metformin and a Mammalian
Target of Rapamycin (mTOR) ATP-Competitive Inhibitor on Targeted Metabolomics in
Pancreatic Cancer Cell Line. Metabolomics (Los Angel). 2016; 6(3).
4) Han GM, Soliman GA, Meza JL, Islam KM, Watanabe-Galloway S. The influence of
BMI on the association between serum lycopene and the metabolic syndrome. Br J Nutr. 2016 Apr 14; 115(7):1292-300.
5) Su D, Zhou J, Jackson HL, Soliman GA, Huang TT, Yaroch AL. A Sex-Specific
Analysis of Nutrition Label Use and Health, Douglas County, Nebraska, 2013. Prev
Chronic Dis. 2015 Sep 24; 12:E158.
6) Soliman GA, Acosta-Jaquez HA, Fingar DC. mTORC1 inhibition via rapamycin promotes triacylglycerol lipolysis and release of free fatty acids in 3T3-L1 adipocytes. Lipids. 2010 Dec; 45(12):1089-100.
7) Soliman GA, Acosta-Jaquez HA, Dunlop EA, Ekim B, Maj NE, Tee AR, Fingar DC.
mTOR Ser-2481 autophosphorylation monitors mTORC-specific catalytic activity and clarifies rapamycin mechanism of action. J Biol Chem. 2010 Mar 12; 285(11):7866-79.
8) Soliman GA, Ishida-Takahashi R, Gong Y, Jones JC, Leshan RL, Saunders TL,
Fingar DC, Myers MG Jr. A simple qPCR-based method to detect correct insertion of homologous targeting vectors in murine ES cells. Transgenic Res. 2007 Oct; 16(5):665-70. Epub 2007 Jun 15.
9) Morrisett JD, *Abdel-Fattah G, Hoogeveen R, Mitchell E, Ballantyne CM, Pownall
HJ, Opekun AR, Jaffe JS, Oppermann S, Kahan BD. Effects of sirolimus on plasma lipids, lipoprotein levels, and fatty acid metabolism in renal transplant patients. J Lipid Res. 2002 Aug; 43(8):1170-80. * AKA Ghada A. Soliman
10) *Abdel-Fattah G, Fernandez ML, McNamara DJ. Regulation of guinea pig very low density lipoprotein secretion rates by dietary fat saturation. J Lipid Res. 1995
Jun; 36(6):1188-98. PubMed PMID: 7665997. * AKA Ghada A. Soliman
Degrees
PhD in Nutritional Sciences from University of Arizona, Tucson, AZ
MD in Bachelor of Surgery from Cairo University School of Medicine, Cairo, Egypt
RDN in Registered Dietitian Nutritionist from Commission on Dietetic Registration,
Postdoctoral Fellowship in from Baylor College of Medicine, Houston, TX
Dietetic Internship in from University of Michigan, Ann Arbor, MI
Research Interests
Public health nutrition, nutrigenomics, metabolomics, mTOR signal transduction, nutrient-sensing pathways, diabetes and metabolic diseases, health indicators, health outcomes and diet impact on chronic diseases
Affiliation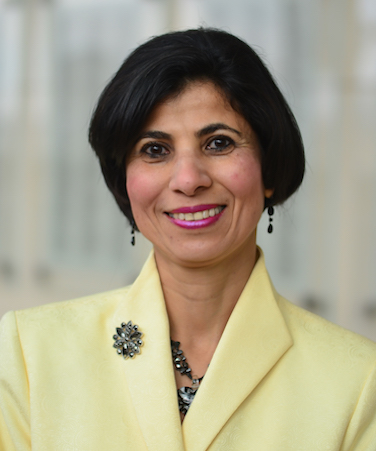 Title:
Associate Professor
Department:
Environmental, Occupational, and Geospatial Health Sciences
Office:
515
Telephone:
646-364-9515
Social Media: