Victoria Ngo is an Associate Professor of Community Health and Social Sciences at the City University of New York Graduate School of Public Health & Health Policy (CUNY SPH), Director of the Center for Innovation in Mental Health at CUNY SPH, and an adjunct behavioral scientist at the RAND Corporation. Also a clinical psychologist, she has expertise in developing, evaluating, and implementing evidence-based treatments, such as cognitive behavioral therapy, for depression, anxiety, and trauma in diverse communities in the United States and abroad. Her research pays particular attention to understanding and promoting implementation strategies that can increase access and quality of evidence-based mental health services for ethnic minorities and underserved populations worldwide. Ngo specializes in implementation strategies, such as use of community partnerships, task-shifting evidence-based practices, and integration of mental health care into more accessible service settings, including primary care, maternal health, and HIV services.
Since 2000, she has worked to develop research and clinical training capacity and infrastructure in Vietnam, including development of the first graduate program in clinical psychology and development and evaluation of the Multicomponent Collaborative Care for Depression (MCCD) program, which was the first program to integrate mental health services into the primary care system in Vietnam.  Following this, she developed LIFE-DM, an integrated depression care and microfinance program to break the cycle of depression and poverty for economically disadvantaged women, which was effective in reducing depression and improving economic outcomes. Through the support of NIMH and Grand Challenges of Canada, both the LIFE-DM and the MCCD program are being scaled up and evaluated in Vietnam currently.  In Uganda, she developed depression services for HIV patients and is now leading an effort to integrate depression care into perinatal services for HIV positive pregnant women.
Ngo also has taken leadership roles in minority mental health policy efforts in the United States, including membership in the State of Tennessee Mental Health Planning Council Cultural Competence Committee (2001-2004) and chairing the State Cultural Competence Committee Service System Task Group (2004) and contributing to policy efforts to promote advancement of global mental health research and services.
Ngo earned her M.S. and Ph.D. in clinical psychology from Vanderbilt University. Her passion and commitment to working in ethnic minority and other underserved communities comes from her own experience as a Vietnamese refugee.
Degrees
PhD in Clinical Psychology from Vanderbilt University, Nashville, TX
MS in Clinical Psychology from Vanderbilt University, Nashville, TX
Research Interests
Community mental health, global mental health, health disparities, implementation science, task-shifting, quality improvement
Affiliation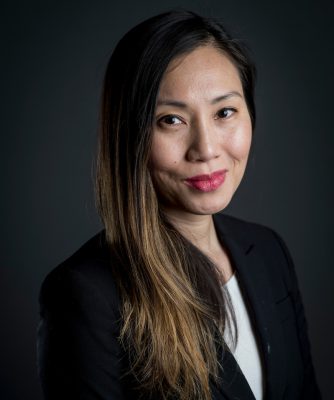 Title:
Associate Professor
Director, Center for Innovation in Mental Health
Department:
Communty Health and Social Sciences