The CUNY SPH Foundation is pleased to announce the first cohort of scholars selected to participate in the Michael Meng Fellowship in Healthcare Business Innovation. 
This groundbreaking fellowship will prepare CUNY SPH students with business and entrepreneurial skills at the intersection of health business and public health. Ten Michael Meng fellows will embark on an intensive four-semester extra-curricular program with the goal of making a meaningful contribution to public health by leveraging essential business skills. 
Bunny Ellerin, co-founder and CEO of Digital Health New York, will lead the initiative as a visiting professor, offering her expertise and mentorship as a respected business health executive. Professor Terry Huang, a globally-renowned expert in public health entrepreneurship and executive director of Firefly Innovations, a global ecosystem of public health business owners, experts and investors, will provide guidance and support.
The 2023 fellows are as follows (in alphabetical order):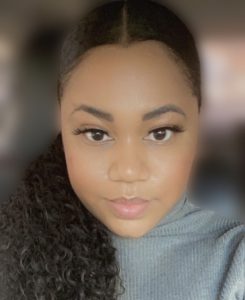 Gwendolynne D. Beaussejour: As a first-generation Haitian-American woman growing up in East New York, Beaussejour attended Christ the King Regional High School, with relatively affluent students in Queens, and experienced the chasm of realities between their backgrounds.  As a candidate for a CUNY SPH master's degree in public health, she intends to use her business acumen acquired as a Michael Meng fellow to strategically collaborate with government officials to foster a trusting relationship between those in low-income, marginalized communities and the healthcare system. She also intends to leverage the leadership skills she acquired in the workplace as a paralegal at private law firms, directly working with federal agencies to develop robust Equal Employment Opportunity (EEO) and Diversity, Equity, and Inclusion (DEI) training programs and attaining regulatory and legal compliance experience.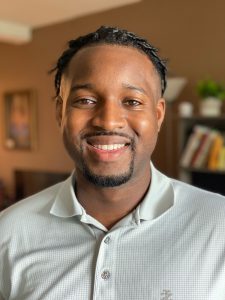 Neville Green: To the Michael Meng Fellowship, Green brings an outstanding global sales, marketing and strategy background to his passion for preventing chronic disease and suicide for BIPOC and queer folx. He already established an LLC, Haus of Ananda, focused on trauma-informed holistic stress management. His experience includes Roehm America LLC, the American subsidiary of a global manufacturer of methacrylate chemistries, where he is new business development manager of molding compounds. He served as national chairperson of the National Society of Black Engineers. He completed the project management professional (PMP) exam preparation course and earned a diversity, equity and inclusion in the workplace certificate from the University of South Florida Muma College of Business.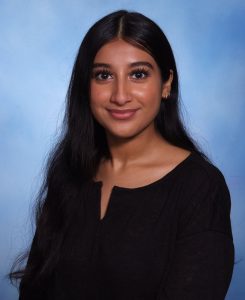 Sabah Hashmi: Raised in the Bronx by immigrants from Peru and Pakistan, Hashmi is motivated to correct the disparities in health care, food and housing she witnessed first-hand in her community. Today she is putting her passion for equity to work as a Michael Meng fellow in concert with her master's degree studies. She helped her family make ends meet during high school and college, achieved a BS in public health at Hunter College, served as a research assistant at the Brookdale Center for Healthy Aging and is currently a Pipeline to Preparedness fellow at the NYC Department of Health and Mental Hygiene Office of Emergency Preparedness and Response. She completed FEMA courses IS-100.c, IS-200.c, IS-700.b, IS-800.d, IS-909, and the FEMA health sector emergency preparedness distance learning. She received the COVID-19 contact tracing certificate from Johns Hopkins.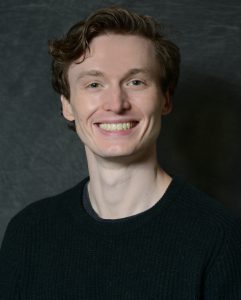 Wilson Jacobs: With an intention to use data-driven health policy to better treat vulnerable communities in New York city, Jacobs will leverage his research management skills and insights acquired as a Michael Meng fellow towards his pursuit of more equitable healthcare. He is currently an Assistant Research Coordinator at the Weill Cornell Medicine Department of Population Health Services, as part of the INSIGHT Clinical Research Network, where he has led teams through lifecycles of large and smaller scope studies. With a distinguished academic record (dean's list at University of North Carolina at Chapel Hill and president's lists at Elon University), Jacobs previously worked at Helping Give Away Psychological Science as a digital media manager and presented papers on gender and anxiety at the annual meeting of the Journal of Clinical Child and Adolescent Psychology and the American Psychological Association.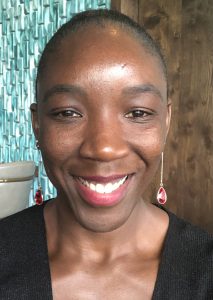 Juliana Kayi Musonda:  With an academic and professional background in HR and Business Administration, Musonda is interested in pursuing how the health sector can be more proactive in responding to health crises, and in serving as an equalizer. She brings to the Michael Meng Fellowship eight years in business as a payroll manager and professional in the private and non-profit sectors. She also serves as campus liaison co-chair at the American Public Health Association Student Assembly (APHA SA). She holds a bachelor's degree in HR management from the University of South Africa and a Wits Business School degree in business administration. 
Anthony W. Okolo: A Doctor of Medicine from Albany Medical College who served as chief resident and equity officer at Montefiore Department of Family and Social Medicine, Dr. Okolo was motivated to achieve a master's degree in public health after he observed in practical experience the need to forge better care and solutions for loneliness among geriatric patients.  As a Michael Meng fellow, he will hone his proven skills as a scholar and leader towards this deeply-held goal. His accomplishments bode well for this pursuit: a bachelor of science in biomedical science, cum laude, from the Sophie Davis School of Biomedical Education at The City College of New York, where he earned the CUNY Distinction in Leadership Award and was president of the student government and the school's Family Medicine Interest Group. He was a Harvard Macy fellow, a Colin Powell Leadership fellow, a Rudin Research fellow, and received the Montefiore Department of Family and Social Medicine AAFP Excellence in Education Award and the Daniel C. Lecht Award for Excellence in Social Medicine.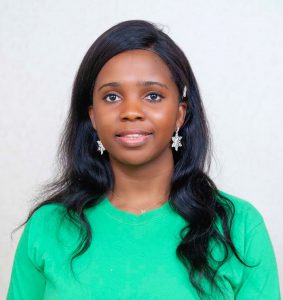 Kosisochukwu Okonkwo: Growing up in Nigeria, Okonkwo recognized that making a difference in the healthcare industry in Africa and around the world would require finances and governmental support. She moved to the United States in 2016 to pursue health-related degrees and certifications. Her goal as a Michael Meng fellow is to develop and run a successful business in digital health. She holds a 4.0 GPA in pursuit of a master of science degree in health policy and management; and has attained an advanced degree in public health at CUNY SPH, also with a 4.0 GPA. She graduated with a bachelor's degree in human biology from Hunter, where she was on the dean's list from Spring 2019 to Fall 2020, and received the New Jersey Food Council scholarship. She is currently a care coordinator 1 and 2 at Memorial Sloan Kettering Hospital in New York.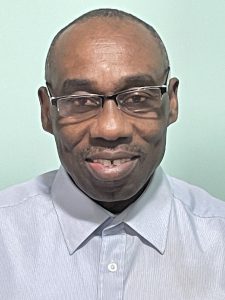 Fazel Powell: As an RN, Powell holds a bachelor of science degree in nursing (Chamberlain College of Nursing), an MBA from the University of Miami and is a New York State registered professional nurse, among several other degrees. He currently works as a school nurse for the Department of Health and Mental Hygiene, and as a dialysis nurse for SeaCrest Dialysis. His goal as a Michael Meng fellow and candidate for a CUNY SPH MPH is to build excellent business models and health interventions both in the private and public sectors towards eliminating health inequities. He hopes to assess populations to determine the root causes of diseases, design programs to encourage healthy behavior, work with institutions, programs, or government in delivering effective public health interventions, and work with healthcare businesses to deliver innovative and efficient public health solutions.
Sara Simon: After suffering the early loss of her father, a neurologist, to brain cancer, Simon was motivated to make a positive impact on others. Following her graduation from the University of Washington with honors, as a member of Phi Sigma Theta Honors Society (2016-2020) and the dean's list (2020), she embarked on making mental health services and supports more accessible to people in the workplace. She worked at Foresight Mental Health in Berkeley, CA, where she was a strategic partnerships coordinator and co-founded the company's Wellness Committee working with HR to implement mental health paid time off among other benefits. She intends to continue this pursuit of public health goals in business as a Michael Meng fellow.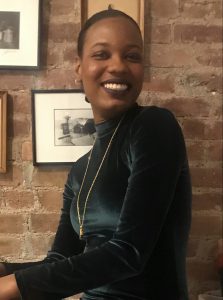 Antoinette Wearing: As a Michael Meng fellow and candidate for a master's degree in health policy and management with a specialization in maternal, child, reproductive and sexual health, Wearing plans to open her own healthcare business to influence maternal, reproductive and child health policies and address the crisis of morbidity among Black expectant mothers. She envisions working with clinics and hospitals to ensure that, despite race, ethnicity or socioeconomic status, Black mothers have access to appropriate testing and social support systems for healthy pregnancies and healthy children after they have given birth. She currently works at SEMA4 Genomics, as a lab genetic counselor clinical assistant. She previously worked at Reproductive Medical Associates as a primary IVF coordinator for a reproductive endocrinologist.