The Department of Epidemiology and Biostatistics forums are for students, staff, alumni, faculty, and other interested attendees to learn about recent research in the CUNY community, talk to representatives of the department, school, and related institutes, and meet each other in random 1:1 networking using a full online conference platform. Make sure to register and contact us if you're interested in organizing, contributing, or doing peer review for future events.
Implementation research and program evaluation: Examples from the field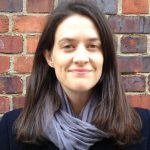 What is implementation science and how does it help us understand what works for improving public health? Dr. Chloe Teasdale, PhD, MPH, will give an overview of implementation science and describe examples from her own work of program evaluations and implementation research conducted in Eswatini, Kenya and Mozambique. The talk will include a description of how we can move from evidence to action, as well as how to evaluate public health interventions in resource limited settings and challenges of this work.