A recording of this event can be viewed here.
---
March 2021 marks the fifth anniversary of CUNY SPH as a consolidated independent college within CUNY. This event is part of a series of events marking the school's "Five Years Together."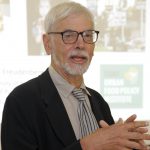 Please join us for the launch and discussion of At What Cost: Modern Capitalism and the Future of Health, a new book by Nicholas Freudenberg, CUNY SPH Distinguished Professor of Public Health.
At What Cost confronts how globalization, financial speculation, monopolies, and control of science and technology have enhanced the ability of corporations and their allies to overwhelm influences of government, family, community, and faith. As corporations manipulate demand through skillful marketing and veto the choices that undermine their bottom line, free consumer choice has all but disappeared, and with it, the capacity of individuals and communities to protect our collective health.
Joining the discussion will be public health leaders Drs. Mary T. Bassett and Marion Nestle, with CUNY SPH Dean Ayman El-Mohandes moderating.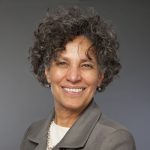 Dr. Mary T. Bassett is the Director of the FXB Center for Health and Human Rights at Harvard University, as well as the FXB Professor of the Practice of Health and Human Rights at the Harvard School of Public Health. With more than 30 years of experience in public health, Dr. Mary Travis Bassett has dedicated her career to advancing health equity. Prior to her directorship at the FXB Center, Dr. Bassett served for four years as commissioner of Health for New York City. As commissioner, she worked to ensure that every New York City neighborhood supported the health of its residents, with the goal of closing gaps in population health across the city.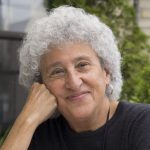 Dr. Marion Nestle is the Paulette Goddard Professor of Nutrition, Food Studies, and Public Health, Emerita, at New York University, in the department she chaired from 1988-2003 and from which she retired in September 2017. Her research and writing examine scientific and socioeconomic influences on food choice and its consequences, emphasizing the role of food industry marketing. In 2011, the University of California School of Public Health at Berkeley named her as Public Health Hero. Also in 2011, Michael Pollan ranked her as the #2 most powerful foodie in America (after Michelle Obama), and Mark Bittman ranked her #1 in his list of foodies to be thankful for. She received the James Beard Leadership Award in 2013, and in 2014 the U.S. Healthful Food Council's Innovator of the Year Award and the Public Health Association of New York City's Media Award, among others.
This event is co-sponsored by the CUNY Urban Food Policy Institute and Scholars Strategy Network–NYC Chapter (a national network of scholars active in public policy, based at Harvard University).
Please RSVP in advance if you plan to virtually attend this event. Zoom login info will be emailed shortly before the start of the event to those who RSVP.