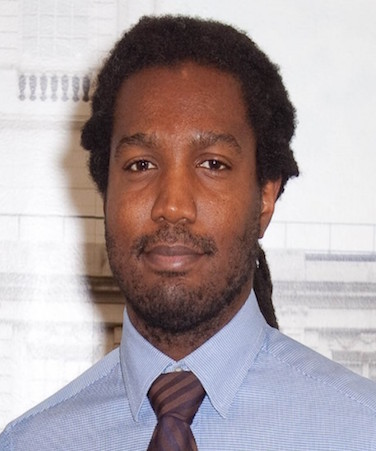 Craig Willingham has worked on food programs and policies for over eight years, focusing his efforts on issues that shape the urban food environment. Originally from Florida, Craig has lived in New York City for nearly 20 years and during that time has seen concerns about food access evolve from making sure people have enough to eat to encompass questions about what kind of food is available where and why.
In 2011 after graduating from the CUNY SPH at Hunter College with a master's in public health he began working for the New York City Department of Health and Mental Hygiene (DOHMH), first in the Food Access and Community Health Unit and later in the Center for Health Equity. In his role as Program Development Manager he concentrated his efforts on urban food initiatives that focus on low-income areas of New York City. During his tenure at DOHMH he worked with six programs: Green Carts, Health Bucks, Stellar Farmers' Markets, Food Retail Expansion to Support Health (FRESH), Shop Healthy, and Eat Well Play Hard.  He has given talks for the Center for Science in the Public Interest, The Food Trust, Columbia University, and the Centers for Disease Control and Prevention (CDC) among many others. One of the areas of work he helped pioneer at DOHMH was Shop Healthy's food retail distributor initiative, an innovative intervention that worked with general line supermarket wholesalers to make it easier for retailers to identify, market and merchandise healthier products.
In October 2016 Craig took on a new role as the Deputy Director for the CUNY Urban Food Policy Institute at the Graduate School of Public Health and Health Policy. There he works with a team focused on a variety of food policy research areas including, good food jobs, food security, countermarketing, local economies, and food and technology. As the Deputy Director of he supervises Institute staff ; supports faculty fellows; assists in Institute administration and fund raising; and participates as a member of the Institute's leadership team. Additionally, he engages in strategic planning for the Institute, cultivates internal and external partnerships, and assists in the design and implementation of new Institute activities.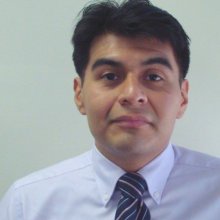 Marcel Ramos came to New York from Mexico as a child, and in many ways embodies the "CUNY Dream Machine." As an immigrant, and now with Deferred Action for Childhood Arrivals (DACA), Marcel has faced substantial potential barriers to education. He became the first in his family to obtain a professional degree, starting with a BA at the City College of New York, followed by a Master of Public Health in epidemiology and biostatistics at the CUNY School of Public Health.
Marcel is always eager and proud to represent CUNY. As a graduate student, he participated in predictive modeling and data visualization competitions, and won a scholarship to attend the University of Washington's Summer Institute in Statistics for Big Data. After graduation, Marcel has continued his work at CUNY, as a research associate in the lab of Professor Levi Waldron and as part of the core programming team for the Bioconductor project for computational biology> He is also an instructor of programming courses in R and SAS to MPH students.
Working with the Bioconductor special interest research group, he has developed an integrative approach to representing and analyzing data from multiple complementary genomics experiments. He is also involved in curation and redistribution of data from the Cancer Genome Atlas, a project of the National Cancer Institute to investigate comprehensive genomic profiling of 35 common forms of cancer.
"CUNY stands for the true American values of inclusivity, opportunity, and commitment to learning in the greatest city in the world. Thanks to CUNY, I have been able to afford a top notch education from the most outstanding professors," he says. When talking about his influences, Marcel notes, "I owe a lot to the professors at the School of Public Health, especially Levi Waldron who has been an outstanding and invaluable mentor to me. Without his assistance and guidance, I would not be where I am right now."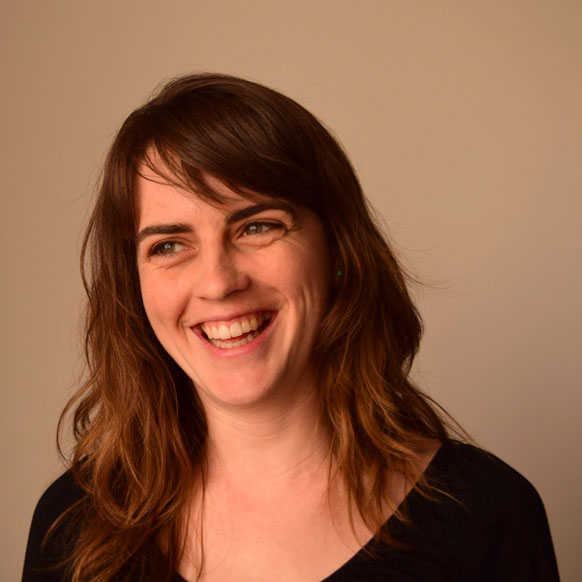 Emily Ferris graduated from CUNY SPH at Hunter College with a master's in public health in Health Policy and Management in 2015. She was initially drawn to the school's emphasis on social justice and decided that Health and Policy Management fulfilled her vision for change on a systemic level versus individual behavioral change.
When Emily arrived in New York from Sarasota, Florida, she instantly felt inspired by the hustle of the city's vibrant public health community. During this time she harnessed every opportunity to develop a professional public health skill set. This included involvement with the CUNY SPH and local public health initiatives.
As a student, Emily appreciated the cross disciplinary approach of the Health Policy and Management track. Courses like Health Economics and Public Health and Law provided opportunities to analyze health policy from the perspective of related fields. Her coursework and in-class discussions underscored that public health policies must include a diverse range of stakeholder expertise, diverse perspectives, and a systems-level viewpoint.
Emily fulfilled her field work at the New York City Department of Health and Mental Hygiene's District Public Health Office, developing wellness councils within schools. Inspired by the experience, she based her capstone project on characteristics of schools with strong health and wellness cultures.
While completing her degree, Emily worked as a research assistant for Dr. Terry Huang on a private-academic partnership to evaluate the impact of food and beverage companies' investment in community-based healthful eating and active living programs. She now works for Dr. Huang as the full-time Project Manager for the Commitment to Healthy Communities.
Emily will begin the doctoral program at the CUNY Graduate School of Public Health and Health Policy in fall 2016. She aims to further develop and implement programs focused on childhood obesity prevention using a systems lens.
Emily's advice for current students: "Take advantage of the school's resources. The library and interlibrary loan services are helpful, and the panels and events hosted by the school are great ways to learn about the work students and professors are involved in."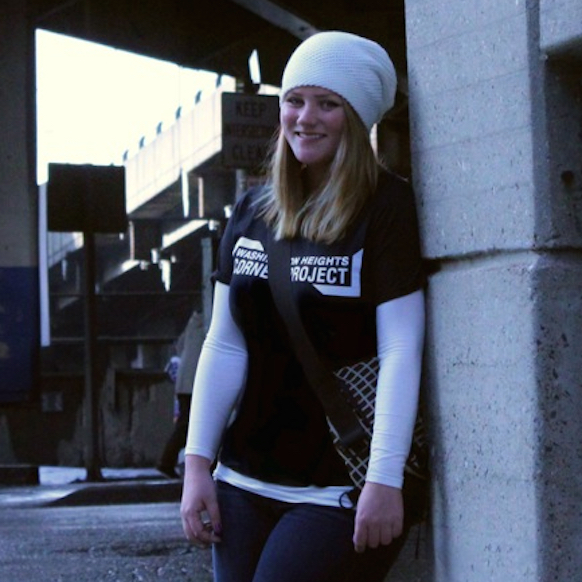 Taeko Frost has worked in public health for over a decade in the areas of primary care, HIV prevention and harm reduction. After completing her undergraduate degree with an honors thesis on psychological barriers to preventative care in Canada, Taeko moved to New York City to work in under-served communities of uptown Manhattan.
While maintaining a full-time position in two health clinics in Harlem and Washington Heights, Taeko pursued a Masters of Public Health in Community Health Education at Hunter College. After meeting a social worker in the community, Taeko began volunteering with a street-based syringe exchange program in its earliest beginnings during late night outreach shifts handing out syringes and providing safer injection education to people who use drugs in Washington Heights. In 2009, Taeko completed her capstone project on drug users needs and priorities for programming when Washington Heights CORNER Project secured its first office-based services.
Immediately following graduation, Taeko started working full-time as the first Program Director of Washington Heights CORNER Project. In prioritizing access to health services, Taeko facilitated the establishment of a free health clinic onsite run by medical students of Columbia University. In 2012, Taeko was named the Executive Director of the organization and has doubled the size of the team and budget during her tenure. In 2014, Washington Heights CORNER Project was a selected finalist of the New York Non-Profit Excellence Awards and has been recognized for excellence in management. She is currently a doctoral candidate in the CUNY Graduate Center School of Public Health and is completing her dissertation research on the individual and community implications of public injection drug use. Taeko is a graduate of the UCLA Healthcare Executive Program, a recipient of the Meg Charlop Memorial Award for social justice, and co-directed a documentary titled Everywhere But Safe on public injection drug use. Ultimately, Taeko aims to contribute to research and policy to bring supervised injection facilities to New York City.
Danielle Lewis
Science Teacher at Brooklyn Educational Opportunity Center, and Clinical Research Coordinator, at Medex Inc.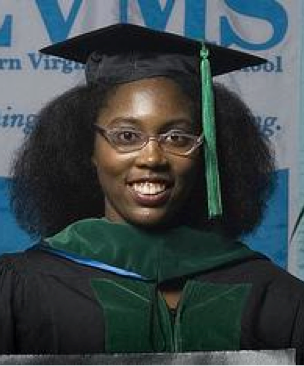 Growing up in Hampton, Va., Danielle Lewis's decision to pursue public health was crystalized at Eastern Virginia Medical School, where she graduated five years ago. There, she learned that many problems could be solved through community and government intervention instead of medical intervention—especially in cases of chronic disease such as NIDDM, HTN, obesity, and metabolic syndrome.
Hence, Danielle came to the Brooklyn College campus of the CUNY School of Public Health, graduating in 2013 with an MPH in Policy and Administration. "There is no better place to study public health than New York City," she says. "The student body is very diverse and brings a new perspective to health and health care."
Danielle currently teaches Medical Assisting at the Brooklyn Educational Opportunity Center, where she also leads health seminars, and a Life Science & Biology course at Hunter College High School. She has a strong interest in conducting research in mental health and children's health and is working part-time as a Clinical Research Coordinator with Medex Inc. to gain additional research experience in these fields.
Ultimately, Danielle says, she hopes to work for the Centers for Disease Control or National Institutes for Health on mental health issues, particularly Autistic Spectrum Disorders and Attention Deficit and Hyperactivity Disorders.