Adding a teaching assistant to your course is easy! As an instructor, you can do it yourself, or feel free to reach out if you need assistance. To get started, you will need the TA's 8 digit EMPLID, and you must be enrolled as an instructor in your Blackboard course.
​
*Please note: this method should NOT be used for adding new students to a course. If a student is registered but not showing up in the course users, please reach out to the registrar's office. Only the registrar can add students to a course. 
To add a TA to your class, navigate to your course in Blackboard. On the bottom left under your course content, in the Course Management section, select Users & Groups– Users. 
​

​This will take you to the add enrollments page where you can add a user. On the next page, select Find Users to Enroll at the top.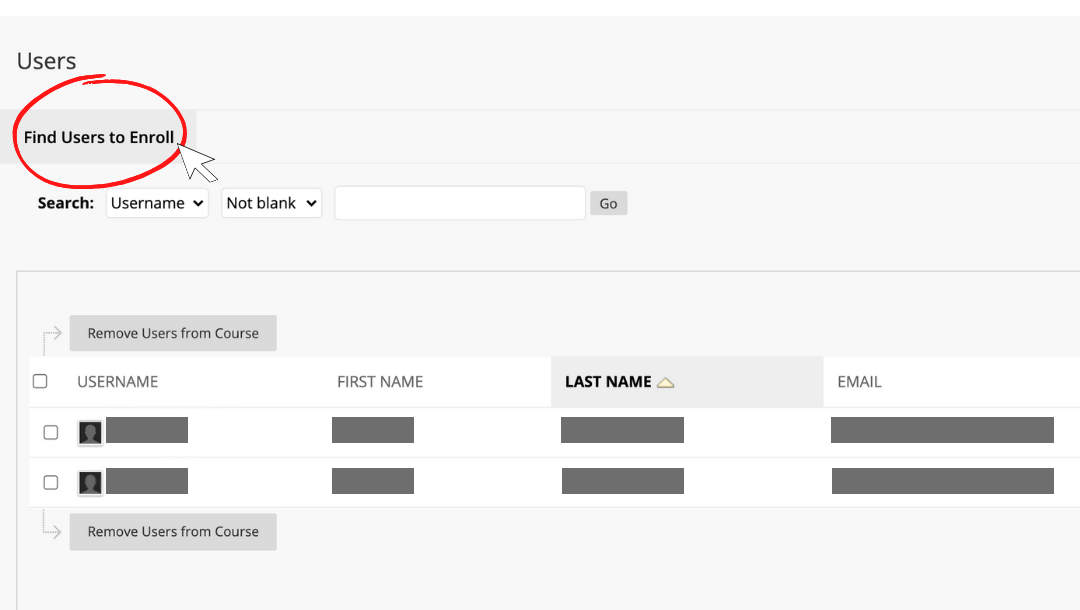 In the Username field on the Add Enrollments page, you should add the TA's 8 digit EMPLID. Then click Browse and select the correct user (or users) from the list. 
By default, the role is set to Student. To indicate the Teaching Assistant Role, select this from the dropdown list.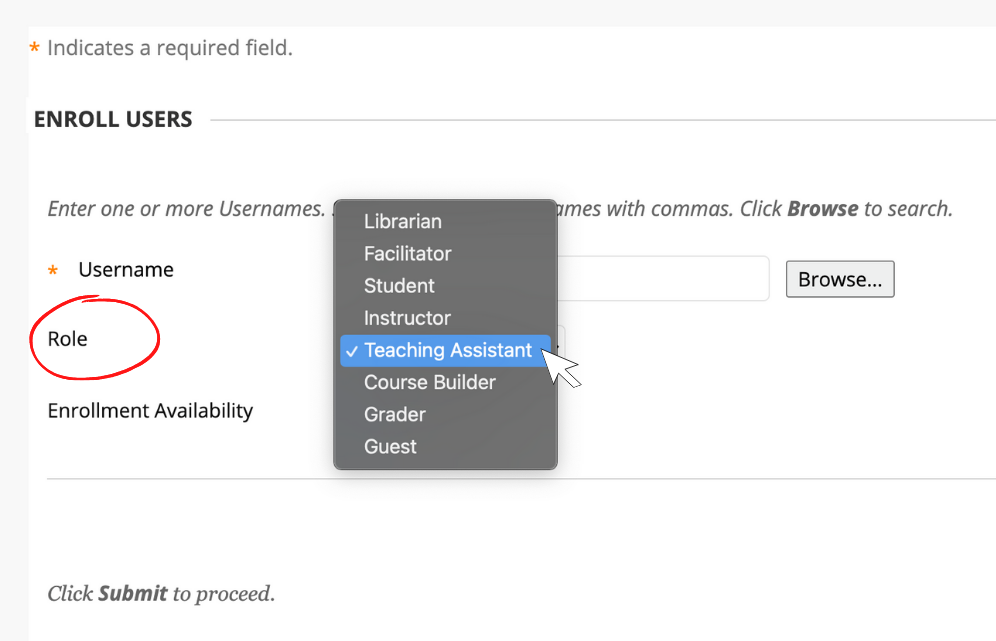 Then select Submit at the bottom right to save your TA. The page will display a message at the top indicating a successful or unsuccessful addition.
If you are adding a TA, then you are done!
---
Adding a Guest
You can also use the above instructions to add a Guest to your course. You might use this when a student is auditing the course, or you want to let someone see the contents without having access to grading information. To add a guest, instead of selecting Teaching Assistant as role, instead select Guest. When adding a guest, adding the user is only step 1 of this process. Go to this tutorial for step 2 of activating Guest access.