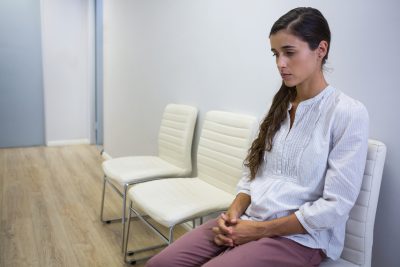 Sexual minority women, or women who do not have sex exclusively with men, have a higher risk of sexually transmitted infections (STIs) such as Human Papillomavirus (HPV), and yet lower rates of preventive screenings for such STIs.
Previous research on sexual minority women's health has not consistently operationalized sexual minority status, has used incomplete measures, or has conflated or collapsed sexual orientation components in the design, execution, and reporting of their studies.
To estimate sexual orientation associated disparities in STI-related outcomes across multiple dimensions of sexual orientation, CUNY SPH researchers including 2020 doctoral graduate Lauren Porsch led a study published Tuesday in the Journal of Women's Health. The study is the first to date to examine disparities in age at first HPV vaccination in sexual minority women.
Porsch and colleagues found that sexual minority women continue to be at risk for poor sexual health outcomes, and these outcomes differ by specific components of sexual orientation. For example, bisexual-identified women who were sexually active with both men and women in the last twelve months had significantly higher odds of past-year STI treatment, compared to their non sexual minority counterparts.
Disparities were also found in preventive care. Lesbian-identified women and women with female partners only had significantly decreased odds of having initiated the HPV vaccine compared to their heterosexual counterparts. Women with both male and female partners who initiated the HPV vaccine had significantly higher odds of having received the vaccine during the latest age range, 18-25 years old, compared to women with male partners only. The vaccine is most effective when administered in early adolescence.
"Clinicians can make use of these findings by ensuring that STI screening and the HPV vaccine are offered to all women and girls, regardless of sexual identity, behavior, or attraction," says Porsch. "Such efforts may lead to improved clinical and public health outcomes for these women."
Lauren Porsch L, Zhang H, Paschen-Wolff M, Grosskopf N, and Grov C. Dimensions of Sexual Orientation as Predictors of STI-Related Outcomes Among Women: An Examination of 2011–2017 National Survey of Family Growth Data. Journal of Women's Health. Published Online Ahead of Print: June 30, 2020