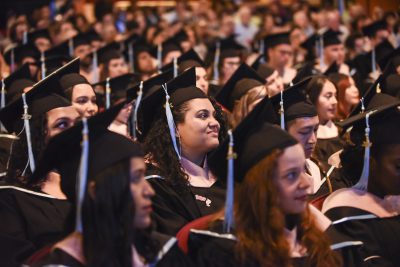 CUNY SPH is committed to helping students who are facing financial hardship as a result of the COVID-19 pandemic. In April, the CUNY SPH Foundation reached out to its networks with the goal of raising $50,000 to help our students pay the bills, put food on the table, and continue their public health education without the worry of the struggling economy. Friends of CUNY SPH generously came together and raised over $56,000 to provide direct financial relief to students. We are heartened by the outpouring of support, and thank each donor for supporting our students during this challenging time.
More than $12,000 in emergency grants has been awarded to CUNY SPH students to date. The Student Emergency Fund Committee continues to review applications and award grants on a rolling basis.
Students who are in need of financial relief may apply for a grant by clicking here.​ 
With nearly two dozen more applications under review and no end in sight to the financial repercussions of the pandemic, we still urgently need assistance to support our students during this unprecedented crisis. To show your support with a one-time, tax-deductible gift to the CUNY SPH Student Emergency Fund, visit sph.cuny.edu/giving.​​​