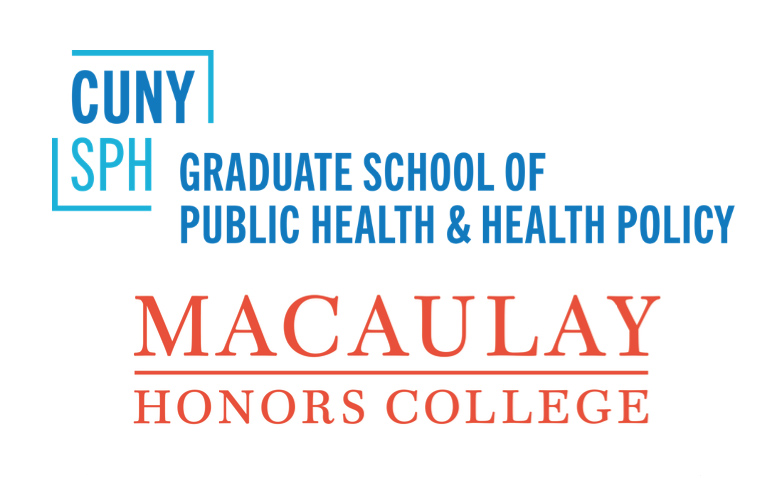 The CUNY Graduate School of Public Health and Health Policy (CUNY SPH) and Macaulay Honors College announced an agreement today to offer an accelerated pipeline program for students interested in a career in public health.
The program will allow Macaulay students to take graduate level courses at CUNY SPH during their junior and senior years, allowing for the completion of a bachelor's degree from Macaulay and a master of public health (MPH) or master of science (MS) degree from CUNY SPH in only one year after receiving the bachelor's degree.
In its "Best Public Health Schools" list, the U.S. News & World Report ranks CUNY SPH 23rd in the nation, making it the second-highest ranked school in New York State and the only public school in the top 25 in the tristate area. The school emphasizes interdisciplinary approaches to solving complex health problems by analyzing their causes at multiple levels of organization (such as individual, family, community, city, and nation) and planning interventions that address these levels of influence.
"Macaulay Honors College is delighted to partner with such a highly regarded and nationally ranked program in order to offer new opportunities for our students," says Joe Ugoretz, senior associate dean and chief academic officer at Macaulay. "Graduates of the program will understand the drivers of health and disease in populations while adding to their personal credentials and advancing their academic achievement."
Macaulay is initially offering this opportunity to students who have completed 75 undergraduate credits or more and have maintained a cumulative GPA of 3.5 or higher. Students will apply in Spring 2020 and may begin taking courses at CUNY SPH as soon as the following summer.
"We are very excited about this partnership and look forward to welcoming Macaulay Honors students," says Ashish Joshi, senior associate dean of student and academic affairs. "This new 4+1 program will enable them to enroll in any of our nine master's degrees and graduate with the knowledge and tools to solve the complex public health challenges of the 21st century."
For more information, contact:
Ariana Costakes
Communications editorial manager
ariana.costakes@sph.cuny.edu
646-364-9649 
About the CUNY Graduate School of Public Health and Health Policy
The CUNY Graduate School of Public Health and Health Policy (CUNY SPH) is committed to teaching, research and service that creates a healthier New York City and helps promote equitable, efficient and evidence-based solutions to pressing health problems facing cities around the world. For more information, visit sph.cuny.edu.
About Macaulay Honors College 
Macaulay Honors College at CUNY is a highly selective college where New York's most promising students receive the financial and academic support to realize their leadership potential. Students receive a uniquely broad, interdisciplinary undergraduate experience that is customized for their interests and abilities. They earn a degree conferred jointly by Macaulay and their home campus. For more information, visit macaulay.cuny.edu.