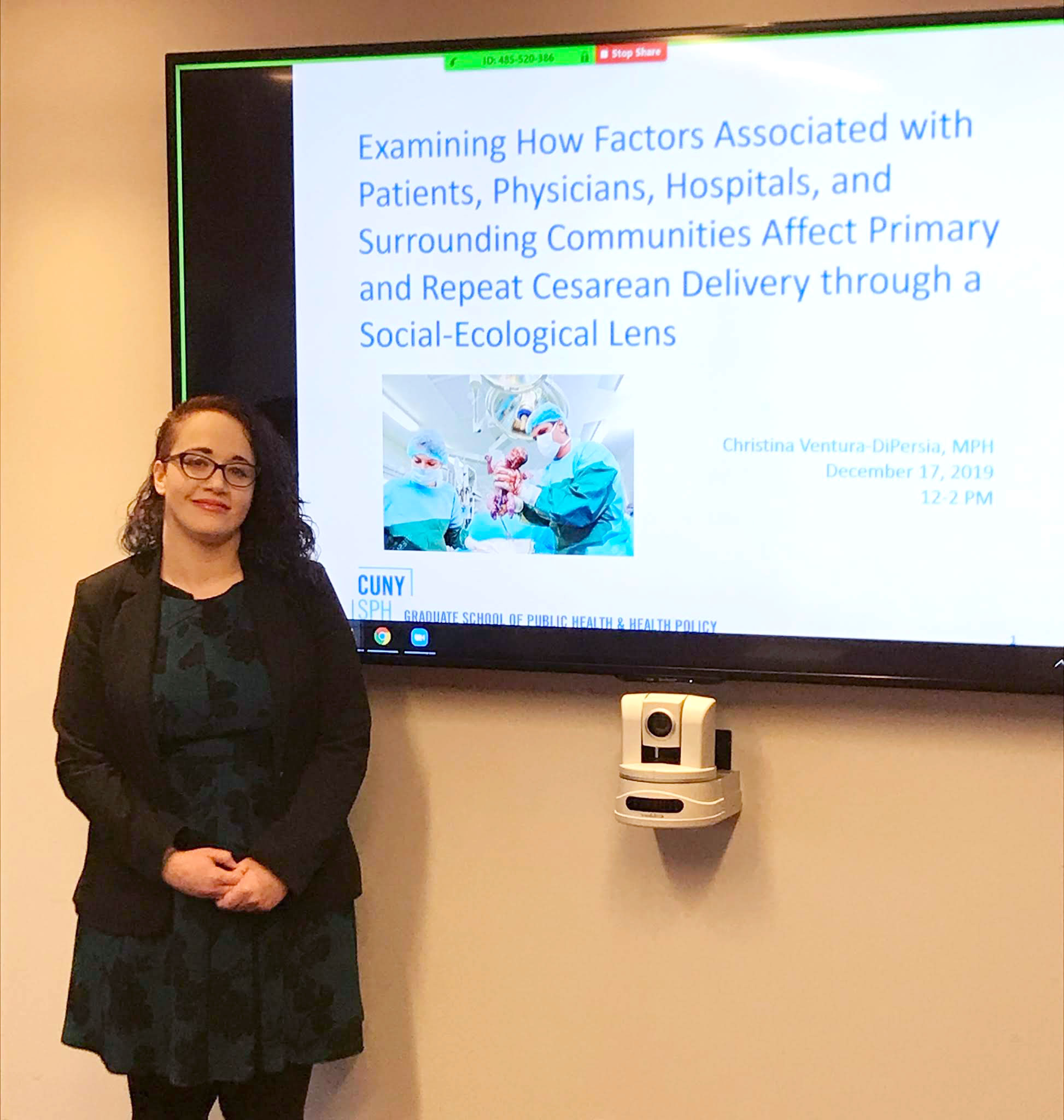 On December 17, Christina Ventura-DiPersia, a PhD student in the Epidemiology and Biostatistics track with a specialization in Maternal, Child, Reproductive, and Sexual Health, successfully defended her dissertation, "Examining How Factors Associated with Patients, Physicians, Hospitals, and Surrounding Communities Affect Primary and Repeat Cesarean Delivery through a Social-Ecological Lens." Drs. Elizabeth Kelvin, Glen Johnson, and Mary Huynh served as committee members.
"The support of faculty at CUNY SPH, especially in the epidemiology program, is profoundly incredible," Ventura-DiPersia says. "Faculty like Dr. Kelvin and Dr. Heidi Jones not only provided exemplary guidance during my coursework and research, but provided me with invaluable advice in my professional and personal life that truly shaped me into the scholar that I am today. I am so indebted to them and so fortunate that I had faculty that cared so much about me from beginning to end."
Ventura-DiPersia is an assistant professor and research coordinator at Hofstra University.