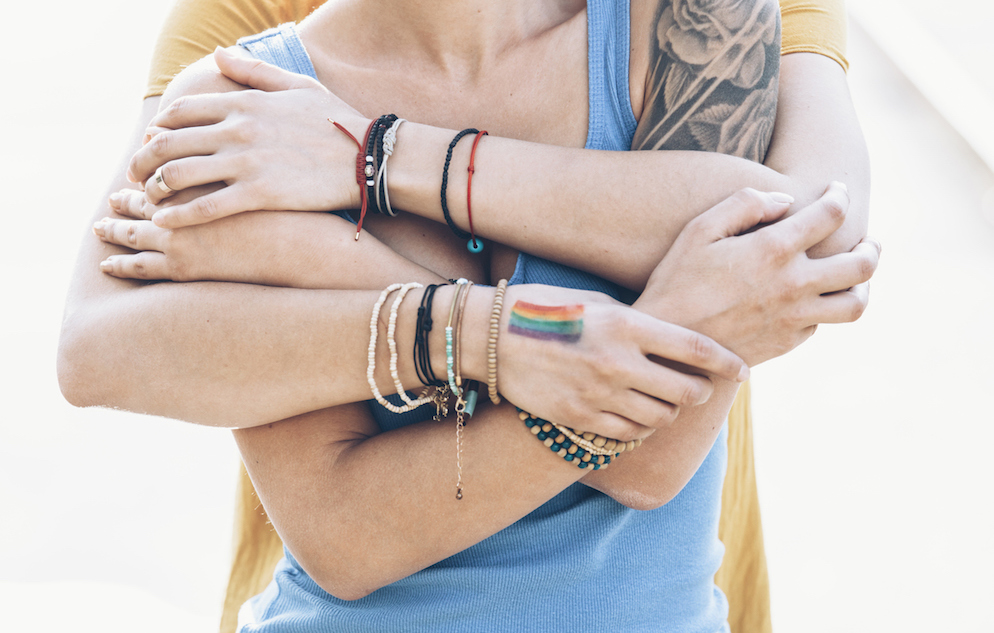 Intimate partner violence (IPV) is a public health issue among sexual minority youth populations. Violence between intimate partners impacts health and can increase the risk for unsafe sex practices, and these risks are exacerbated among sexual minority youth. In a recent paper, Dr. Stacey Plichta, Professor of Health Policy and Management at the CUNY Graduate School of Public Health and Health Policy, points out that despite the high prevalence and known negative impact of IPV in sexual minority youth populations, there is little policy to guide organizations and few targeted prevention or intervention efforts are currently being implemented. Plichta's editorial was published in the Journal of Adolescent Health.
Estimates of rates of adolescent IPV victimization vary greatly, but estimated rates of physical violence range from 10%-30%, and sexual violence between 10%-15%, with sexual minority youth being at higher risk. There is limited data that can provide accurate estimates of IPV rates, particularly among sexual minority youth, and differences in these estimates are often attributed to differences in the definition of IPV. "Rates of IPV are at least as high, if not higher in sexual minority youth as compared to heterosexual youth," says Plichta, underscoring the need to collect this data.
Plichta explains that a "lack of specific knowledge about how IPV is initiated and how it unfolds among sexual minority youth" is a barrier to implementing effective IPV prevention and intervention.
The editorial advocates that the design of effective screening and programming for IPV in sexual minority youth be grounded in a theory of IPV that takes into account the specific challenges faced by sexual minority youth, among whom IPV is more likely to be bidirectional with perpetrators often reporting concurrent victimization. However, the literature on IPV in sexual minority youth is still in its early stages and no well-supported theory of IPV in sexual minority youth has been developed.
More information is needed about the dynamics and trajectory of IPV in sexual minority youth if relevant programming is to be designed and tested, Plichta points out. "Current federal, state and local school policies have not yet been developed or implemented to help protect this vulnerable group. Researchers and public health professionals can help to change this by making sexual minority youth and the challenges they face visible to policy makers," concludes Plichta.