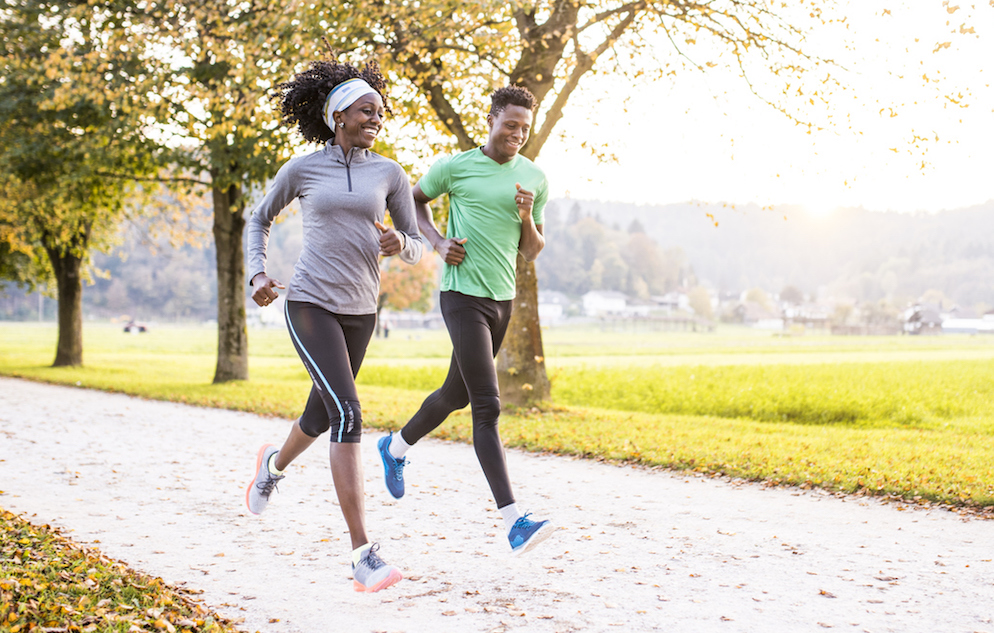 Research has shown that African American adults are disproportionately affected by obesity compared to White adults, with 48% of African American adults being classified as obese, as compared to 36% of White adults. Evidence suggests that engaging in regular physical activity is crucial to maintaining a healthy weight, yet only about 42% of African American adults meet the federal physical activity guidelines, as compared to over half of White adults, or 53%.
Previous research suggests associations between social relationships and physical activity and weight-related outcomes. Examining social networks and social support can help reveal the important structural and functional aspects of social relationships that are associated with health-promoting behaviors such as physical activity.
A recently published study led by Dr. Karen Florez, Assistant Professor of Environmental, Occupational, and Geospatial Health Science at the CUNY Graduate School of Public Health and Health Policy, was motivated by the gap in knowledge regarding the social relationships that might motivate or prevent African American adults in engaging in physical activity. Florez and her team of researchers were particularly interested in understanding the extent to which structural features such as social network size, diversity and social isolation differentially predict physical activity and body weight from functional features such as social support, since there is evidence to suggest these influence health through different pathways. The findings were published in the journal SSM – Population Health.
"We know that social relationships really matter for certain health behaviors, such as engaging in physical activity and maintaining a healthy weight. Less is known about how social relationships shape these behaviors among African Americans," says Florez.
The data used for this study was collected through cross-sectional surveys of adult African American men and women living in two low-income predominantly African American neighborhoods in Pittsburgh, PA (N = 799), that measured numerous structural features as well as functional aspects of social relationships. Specifically, structural features included social isolation, and social network size and diversity. Functional aspects included perceptions of social support for physical activity from the social network in general as well as from family and friends specifically.
The findings showed that greater social isolation was a significant predictor of lower BMI among men only. Among women only, social isolation was significantly associated with increased moderate-to-vigorous physical activity (MVPA), however, network diversity was significantly associated with reduced MVPA. Florez noted that this study uncovered important gender differences in the factors that influence physical activity among African American adults.
Florez points out that future research would benefit from in-depth qualitative investigations to understand how social networks may act to influence different types of physical activity among African Americans, as well as understand how they can be possible levers for health promotion and prevention.
Flórez, K., Richardson, A., Ghosh-Dastidar, M., Troxel, W., DeSantis, A., Colabianchi, N. and Dubowitz, T. (2018). The power of social networks and social support in promotion of physical activity and body mass index among African American adults.