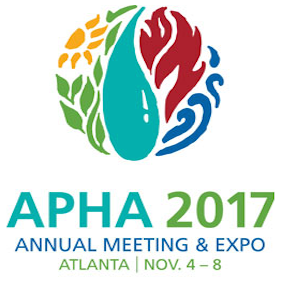 CUNY SPH is proud of the 14 master's and doctoral students who will be presenting their first-authored work at the APHA Annual Meeting in Atlanta this year. Congratulations to all!
The following students will be presenting:
Justin Brown
Kristen Cribbs
Danielle Hosein
Jennifer Lee
Priscilla Lopez
Javier Lopez-Rios
Catherine  Machalaba
Katrina Mateo
Erin McKinney
Lillian Mehran
Elizabeth Ortiz
Brooke Prashker
Kristina Rodriguez
Taksh Shah
Keep an eye out for more in-depth coverage of student (and faculty!) APHA abstracts and posters in the coming weeks.