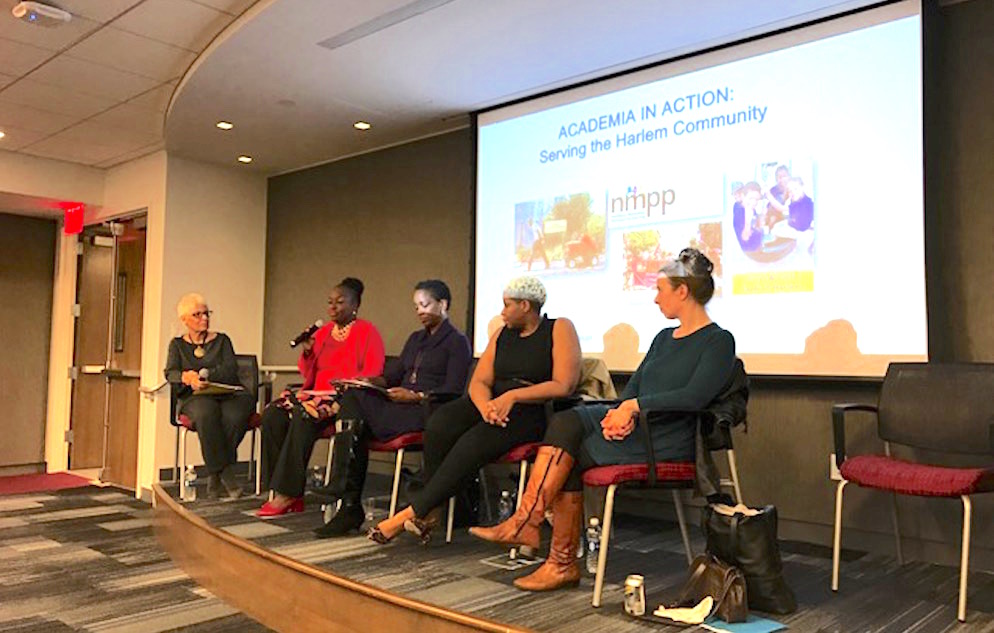 On April 4th, the School's Department of Community Health & Social Sciences hosted the first of what will be ongoing dialogues with neighboring community-based organizations (CBOs) in Harlem.  The forum enabled us to learn first-hand from local CBOs how the School can serve our community, as well as partner in ways that contribute to the well-being of Harlem residents.  Several collaborative opportunities for faculty and students were identified, as were follow-up initiatives. Building on these relationships, we hope to convene a larger meeting of all Harlem CBOs interested in partnering with the School and one another, to identify the best approach to moving these efforts forward.
The CBOs present were: Boys & Girls Club of Harlem; Harlem Grown; Harlem United; and, Northern Manhattan Perinatal Network.
To view a recording of the event, please click here.