The CUNY Urban Food Policy Institute, a research and action group based at the CUNY School of Public Health, has released a new report, Eating in East Harlem: An Assessment of Changing Community Foodscapes in Community District 11, 2000-2015. The report analyzes changes in food retail, institutional food, food bene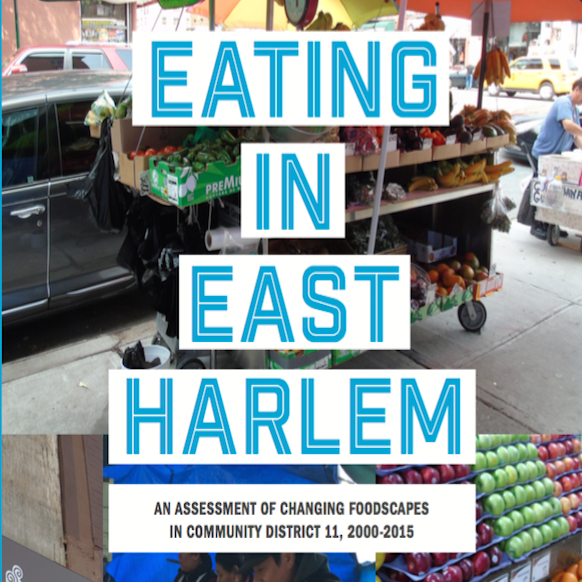 fits and food insecurity, nutrition education and dietary health in East Harlem neighborhood over 15 years and proposes policy goals for the next period. While access to healthier food has increased, East Harlem continues to experience high rates of food insecurity and diet-related diseases.
The report was prepared by a team of 10 faculty and student investigators at the CUNY School of Public Health and the New York City Food Policy Center at Hunter College based on publicly available data, government and advocacy group reports and interviews with East Harlem residents, food activists and health professionals.
You can download the executive summary, full report, and supplemental web appendices at eatingineastharlem.org.
For more information, contact urbanfoodpolicy@sph.cuny.edu.