At the recent American Public Health Association Annual Meeting in New Orleans, several CUNY School of Public Health faculty and students received awards.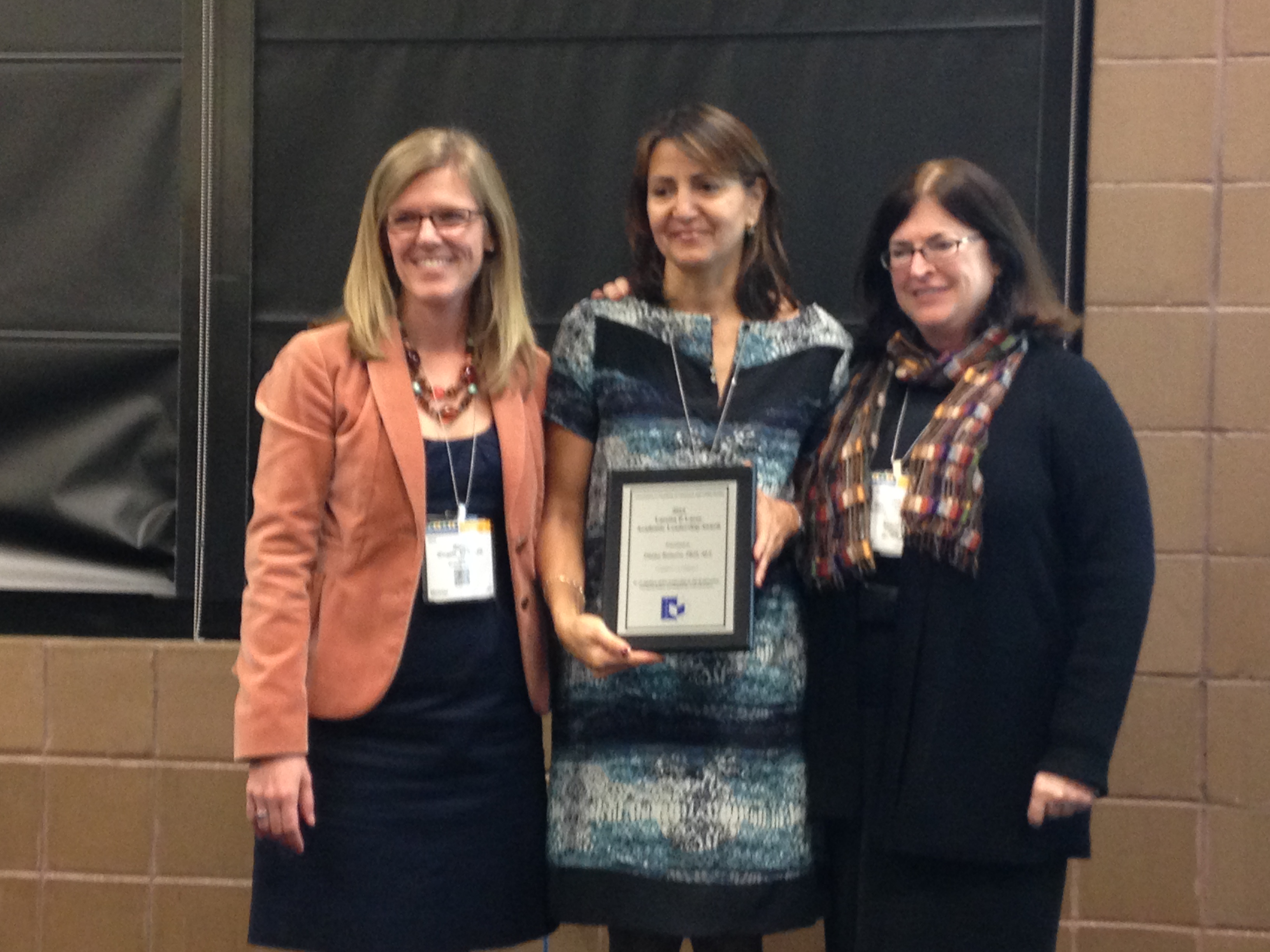 Diana Romero, PhD MA, Associate Professor, Hunter College, CUNY School of Public Health, received the Loretta P. Lacey Academic Leadership Award from the Association of Teachers of Maternal and Child Health (ATMCH) Programs (pictured, above, center).
Steffie Woolhandler, MD, MPH, Professor, Hunter College, CUNY School of Public Health, received the Avis Donabedian Healthcare Quality Award.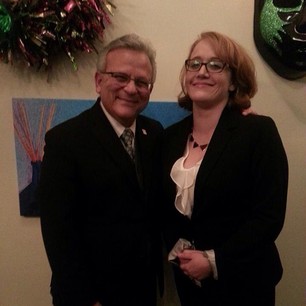 Christina Ventura-DiPersia, MPH (current DPH Student) won the 2014 APHA Scientific Poster Award in Family Planning/Contraception from the Population, Reproductive and Sexual Health (PRSH) Section for her poster, "Consistency and Accuracy of Messages Regarding the Female Condom for Vaginal Use on U.S. Department of Health Websites" (pictured above, with Dean Ayman El-Mohandes).
Dana Watnick, MPH (current DPH Student) won three (3) awards:  1)The 'HIV/AIDS' Section student award for Excellence in abstract submission and student scholarship, for her presentation "HIV care engagement: The case of African immigrants in New York City," 2) A 'Public Health Education and Health Promotion' Section poster award for "Using a CBPR approach with college students to map emergency contraception availability in New York City Pharmacies," and, 3) she was selected as a scholar to attend HIV Research for Prevention 2014: AIDS Vaccine, Microbicide and ARV-based Prevention Science (HIV R4P), the first global scientific conference focused exclusively on HIV prevention research, 28 – 31 October in Cape Town, South Africa.