By Margaret Ramirez
Trekking to hundreds of New York City drugstores near college campuses, a CUNY School of Public Health doctoral student and her research team is documenting how emergency contraception is sold. Scouting the outside of liquor stores and bodegas in East Harlem and the South Bronx, another group of SPH researchers will soon team with community members to examine alcohol's effect on their neighborhoods. And inside CUNY conference rooms, public health researchers and Student Affairs staff are brainstorming how to remove the stigma of using mental health services. The diverse projects on sexual health, alcohol and mental health comprise the newest phase of Healthy CUNY, a comprehensive University-wide initiative led by the school to tackle the chronic health problems that block academic success and graduation. Since the initiative began seven years ago, Healthy CUNY's most successful accomplishment was assisting in the development and implementation of a groundbreaking policy that led to CUNY becoming the nation's largest tobacco-free university in September 2012.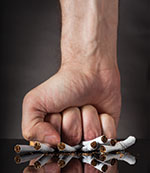 The bold move made national headlines and made CUNY a tobacco-free model for other universities. Now, as the Healthy CUNY effort expands from its initial focus on tobacco and diabetes to a broader public health agenda covering sex, alcohol and mental health, the project leaders anticipate having a greater impact on the entire city.
"We prepare CUNY students to contribute to the health of their families and their communities as both individuals and citizens," said Nicholas Freudenberg, Distinguished Professor at the CUNY SPH and Hunter College.
And, because such a high proportion of the young adults in this city come through CUNY, we really have the potential to contribute to the health of the city as a whole."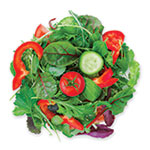 The mission is ultimately to make CUNY students –– on all 24 campuses –– the healthiest urban university in the nation. By improving the health of the University, Freudenberg hopes for a public health ripple effect, spreading from CUNY to city to the nation.
"The goal is that every student graduates healthier than when they started," said Freudenberg, who is also co-founder of Healthy CUNY. "That, from a public health perspective, is really important because for many young people their health deteriorates as they move from the teens into the 20s and 30s," he said. "They gain weight. They have more problematic drug and alcohol and tobacco use. They become less physically active. So if we can overcome that, we could play a huge role in preventing chronic diseases that are the main threat to the population in the U.S. today."
During the first stage of the initiative, Healthy CUNY led campaigns against diabetes and obesity, organizing educational workshops and creating more physical activity options on campus. They also waged battles against junk food and sugary drinks in cafeterias and vending machines, pushing for insertion of health criteria in CUNY's contracts with food-service vendors.
Although enforcement of the tobacco-free policy outside campus buildings remains a sticky issue, Healthy CUNY researchers say the measure has been effective. After the University's tobacco-free policy was implemented, the number of smokers from CUNY seeking help from the New York State Smokers' Quitline jumped from 10 callers in 2010-2011 to 131 callers in 2012-2013.
The rationale behind Healthy CUNY emerged from evidence that shows college student populations are a microcosm of the nation's health inequalities, with blacks and Latinos suffering disproportionate rates of diabetes, obesity, lack of health insurance and depression. CUNY, with its diverse population of immigrant and low-income students, provided health researchers with a testing ground to find effective ways to reduce those health gaps.
More importantly, Healthy CUNY researchers state that poor health is often a barrier to academic success. By tackling chronic health problems, colleges and universities could improve academic achievement and graduation rates, especially among minority and low-income students.
According to a recent report on Healthy CUNY published in the Journal of American College Health, the most common health problems associated with academic difficulties are psychological problems, substance use, and unintended pregnancy. Healthy CUNY's new efforts to improve sexual health will focus on availability of emergency contraception at drugstores near CUNY campuses. Emergency contraception, also know as the morning after pill, is effective in decreasing the chance of pregnancy when taken within three days after unprotected sex.
Last year, the Obama administration stated that the emergency contraception could be sold over the counter. However, health advocates say the pill is often not easily accessible. Some drug stores place the pills in a locked security box requiring a key to open before purchase. Others keep the pills behind the pharmacy counter where a customer must request it.
SPH doctoral student Dana Watnick has begun a mapping project to determine where CUNY students can purchase emergency contraception and how accessible the drug is. Watnick said she hopes the research leads to a policy change making the drug more readily available for CUNY students and the public.
To combat alcohol abuse, Healthy CUNY is planning a community-based research effort and a campus campaign. The community project will focus on the impact of alcohol advertising in East Harlem and the South Bronx, where a large population of CUNY residents live.
The campus effort will focus on underage drinking and the influence of social media. Healthy CUNY's research director, Stephanie Kneeshaw-Price, said the aim is to combat social media images that glamorize drinking.
A campaign to reduce the stigma of seeking help for mental health is in the planning stages, Freudenberg said. As more colleges and universities learn about Healthy CUNY, Freudenberg said its research holds lessons on the benefits of eliminating chronic public health problems among college students.
"It's a service effort but also a research effort to better understand the challenges that young people of college age face and how universities can play a stronger role in addressing those health problems," he said. "Here's an opportunity to promote health that didn't exist before and we're hoping to seize it."