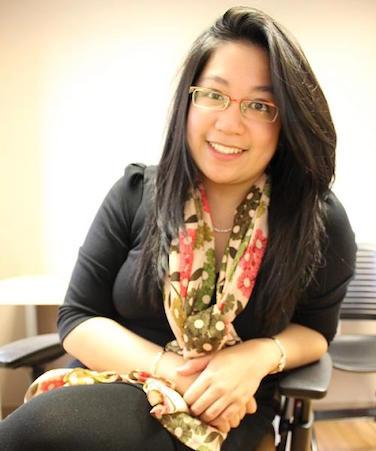 Katrina F. Mateo, a born-and-raised New Yorker, joined the CUNY SPH Department of Community Health and Social Sciences in fall 2015 to pursue a Doctorate in Public Health (DPH) degree.
Growing up in an immigrant family of healthcare professionals, the goal of pursuing higher education in the service of others was instilled in her from a young age. She was fortunate to attend competitive academic institutions that promoted ideals of respect and service, and provided learning environments that challenged her to think, communicate, and engage critically, creatively, and conscientiously. In addition, her involvement with the Catholic community and other faith groups during and after college allowed her opportunities to learn how to support communities of different backgrounds, build bridges across unifying needs, and practice self-reflection to continually challenge her own perspectives and biases.
Her professional interests are driven by her belief that to serve others, one needs to systematically and empathetically understand their needs, and in turn, collectively build and implement concrete ways to achieve change and create meaningful impact. This is reflected in her project portfolio focused on community-centered and community-engaged research and health intervention development. After earning her MPH, she worked at the Harlem Health Promotion Center creating content for GetHealthyHarlem.org, a health information website tailored to the Northern Manhattan community. She then worked at the NYU School of Medicine and the Manhattan VA Hospital developing and testing a technology-assisted weight management counseling intervention for primary care patients with overweight/obesity.
Her current research with Dr. May May Leung at Hunter College is guiding her dissertation work to assess the impact of a tablet-optimized interactive nutrition comic and health resource for urban Black and Latino youth and their parents. Most recently, she served as a key member of the CUNY SPH Bridging Committee, and for her work in this capacity, she received a CUNY Vice Chancellor's Excellence in Leadership Award in May 2017.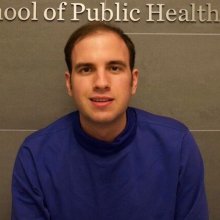 William Robinson first considered the field of public health during his years at Wheaton College. He read God's Hotel, Dr. Victoria Sweet's memoir highlighting an urgency to reform how health care is administered within the current U.S. system. He then became concerned with health policy, noting how contentious health care was in politics and wanted to lend his voice to find joint solutions amid the noise. He felt that a way to address such a need and to enable change would be through sound research to craft sensible policy that improves lives. Public health offered a venue for such activities while also coinciding with his other interests.
Interests in history and law led him to his undergraduate major, Political Science. His minors in sociology and history provided a means to analyze societal factors. Upon graduating in 2014 his social science interests propelled him towards CUNY.
Will interned with Lutheran Social Services' Legal Immigration program for a year, where he learned the importance of cataloguing data, finding evidence to bolster asylum claims, and witnessed bureaucratic processes that lead to U.S. citizenship.
Time as a health policy intern with Mt. Sinai's World Trade Center Health Program gave Will insight into outreach and internal hospital organization. He performed studies to assess service utilization among workers' compensation claimants and those affected by 9/11.
As a human resources intern at Weill-Cornell, Will worked to balance economic objectives with research on reducing employee turnover and gained a sense of corporate workings of hospital affairs.
Now at CUNY SPH, Will is pursuing an MPH in Health Policy and Management. He is intrigued by institutional frameworks and learning multiple research methods to improve health care delivery. As of the 2017 Fall term, he is the first President of the Graduate Student Government Student Association, which works to foster clubs and activities within the SPH. He served on the Bridging Committee, which drafted the CUNY SPH GSGA's constitution and realized the student activity fee's enactment.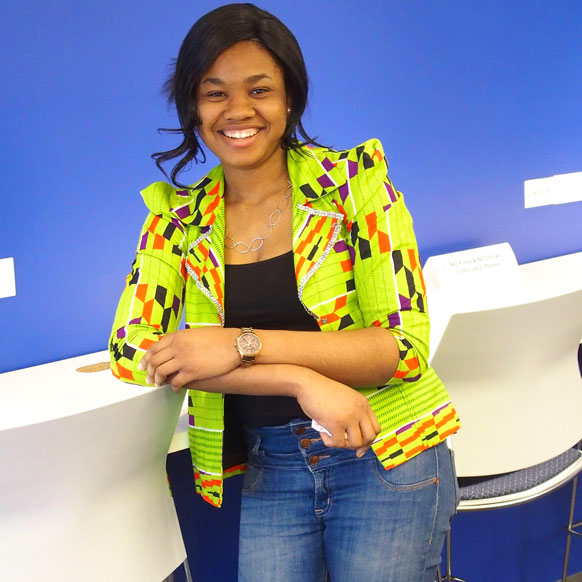 Chioma Amadi was born and raised in Lagos, the largest and most densely populated city in Nigeria.
With a population of 21 million people she says "growing up here made her accustomed to living in a city, so moving to New York wasn't a big transition."
Chioma holds an MPH in Epidemiology from the University of Nebraska Medical Center and is currently a DPH candidate at CUNY SPH with a sub-concentration in Maternal, Child, Sexual and Reproductive Health.
She began her public health journey as a United Nations Millennium Development Goal volunteer in Nigeria during her undergraduate studies. As a volunteer, she conducted health education sessions on STIs, assisted with Polio Vaccinations and HIV testing and eventually joined the Nigerian Red Cross society.
"My passion finds its center in improving health, and this is as a result of being widely exposed to the health challenges faced by diverse population groups," she says. "In Nigeria, health challenges range from limited access to quality healthcare to increased morbidity and mortality rates due to numerous preventable diseases."
Chioma has worked with diverse teams in local and international settings designing and implementing health technology programs that focused on breastfeeding education systems, podcast education for type 2 diabetes, and disease surveillance systems. She aims to design innovative technology solutions that address maternal health challenges especially in resource-poor settings.
She is currently working with Dr. Ashish Joshi on designing and implementing health technology programs in local and international settings including breastfeeding education systems, podcast education for type 2 diabetes, and disease surveillance systems. Chioma aims to design innovative technology solutions that address maternal and child health challenges especially in resource-poor settings
For her doctoral research, Chioma is implementing a city-based study that assesses difficulties encountered in attaining a "school-work-life" balance among immigrant graduate-level students.
The city, and the world, await her results.
Jesus Barrios
MPH student in Community Health at Hunter College, CUNY School of Public Health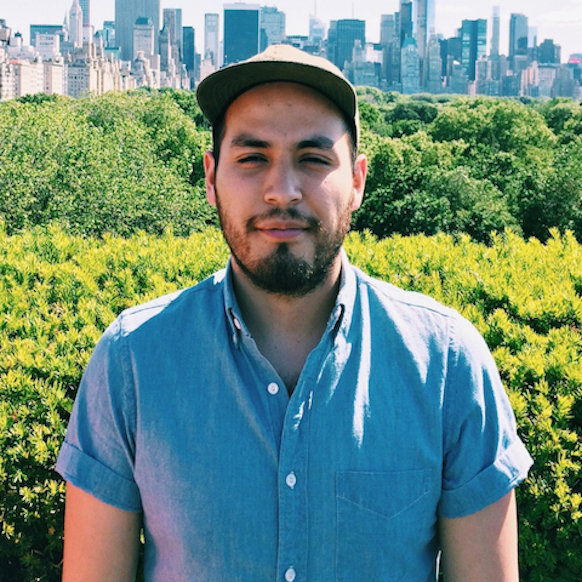 Jesus Barrios is a student in the MPH in Community Health program at Hunter College. He was born in Mexico and grew up in the working class community of South Central Los Angeles. Therefore, his interest in public health are shaped by his identity as queer immigrant, and how he navigated US political, social, and economic structures as an undocumented person for over 20 years.
He credits his initial exposure to public health practice to his role as a peer health educator at a community drop in space for LGBTQ Latino/a youth in Southern CA. During this time he was also completing his undergraduate studies in public health education. After graduating he moved to NYC with the goal of expanding his capacity as a public health practitioner. For the past two years he has been at the premier LGBTQ health facility, Callen-Lorde Community Health Center, working on sexual health program planning and implementation.
In 2014, he enrolled in CUNY SPH's program not only because of the quality of education and its affordability, but he had a research agenda in mind. With the help of Community Health department faculty, and the Division of Public Health Practice and Community Engagement, he was awarded a small grant to engage in an independent research project. His project, "Behind Bars Without Citizenship: Immigration Detention & Queer Public Health in the Deportation Era" aims to better understand the medical practice that operates inside US immigration detention through the lens of LGBTQ detained immigrants. His work is meant to plug the field of public health into the immigration detention conversation, and create solutions to promote the health of LGBTQ detained immigrants. Finally, Jesus' work is constantly evolving and his time at CUNY SPH is just one critical component in that process.
Jonathan Zwiren
MPH student in Health Policy and Administration at Brooklyn College, CUNY School of Public Health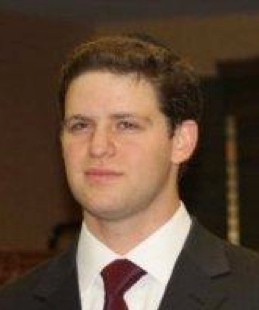 When Jonathan Zwiren graduated from Queens College in 2010 with a degree in English and Secondary Education, he had his career mapped out toward becoming a principal. But at the time, the New York City hiring freeze showed no signs of relenting, forcing him to look for alternative fields.
One of the draws of education was the interpersonal relationships developed between teacher and student, and Jonathan wanted to be part of a field that could offer a similar rewarding feeling. He discovered that his passion and skill set matched what public health had to offer—the relationships and the ability to make a difference in people's day-to-day lives. So Jonathan applied to the MPH program at the CUNY School of Public Health, while also taking a position as a project assistant with ODA Primary Healthcare Network, a federally qualified health center in Williamsburg, Brooklyn.
With the skills he obtained on the job and the knowledge gained from his education at CUNY, Jonathan now manages ODA's organization's Electronic Medical Record system. He also is the project leader on many government-based programs such as patient-centered medical homes (PCMH) and will play a large role in the upcoming New York State Delivery System Reform Incentive Payment (DSRIP) program.
Jonathan, who lives in Queens with his wife and daughter, also works part-time for Take Shape for Life, a company devoted to the promotion of healthy lifestyle for people with weight problems. In January 2015, he was a featured speaker in a community health seminar where he gave a presentation on healthy habits.
Following graduation in the spring of 2016, he plans to continue his pursuit to become a COO of a Federally Qualified Health Center, clinic or hospital, where he feels his impact on community health can be the greatest.