Mimi Fahs, PhD, MPH
Professor, Hunter College and The Graduate Center, at CUNY School of Public Health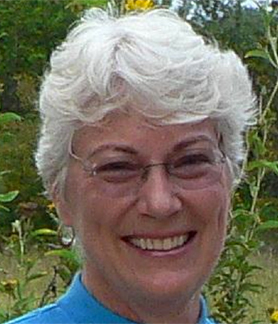 From Research to Policy
The overarching goal of Mimi Fahs's current research is to reduce health disparities among vulnerable underserved populations by applying health economic methods to help policy makers make informed decisions.
Her earliest research focused on the relationship between economics and public health outcomes. She discovered that while cost-sharing among the United Mine Workers led to decreased demand for health care services, as expected, it also led to unexpected changes in physician treatment patterns that actually increased physician revenue. This challenged the economic assumption that raising prices to consumers would help control health care costs.
Over the last 25 years, Dr. Fahs has continued to question economic assumptions, pointing out that preventive care was often overlooked in older adults, particularly minority older adults such as African Americans, Hispanics, or immigrants. She served as principal or co-investigator in pioneering research on the cost effectiveness of preventive screening for cancer (breast, prostrate, cervical) among older adults. These high-impact studies advanced economic methods, as well as the evidence base to inform payer benefit decisions for preventive care, including Congress and Medicare preventive screening benefits. For example, she developed the first cost-effectiveness analysis of a cervical cancer prevention program among older African American women in New York City. The surprisingly positive results led to Congressional mandate of a similar national-level study, contributing to Congressional passage of Medicare's inaugural screening benefit for cervical cancer.
Dr. Fahs enjoys interdisciplinary collaboration and community-based partnerships that address pressing policy and program challenges. Using state-of-the-art health services research methods, she translates science into practice and produces evidence to help guide decision-makers in program and policy development. A 1992 landmark study of the cost of occupational illness helped influence the New York State legislature to initiate six occupational health centers. Another study, estimating the national cost of environmental disease among children to be over $55 billion annually, influenced NIH to establish five Children's Environmental Health and Disease Prevention Research Centers.
Most recently at CUNY SPH, Dr. Fahs focused on neighborhood-based determinants of healthy aging. She led a team to develop the first representative survey of health status and health care needs of seniors attending senior centers in New York City. With policy and senior center leaders, she identified priorities for public heath prevention opportunities, demonstrating the effectiveness of chronic disease self-management programs in city senior centers.
Dr. Fahs works extensively with local community organizations. Currently, she is working with Union Settlement in East Harlem to evaluate a Naturally Occurring Retirement Community; with the Health and Hospitals Corporation to analyze utilization data for their Options program that will inform payment design; and with the Family Health Institute of East Harlem to demonstrate the cost-effectiveness of self-management programs implemented within Medicaid Health Homes. Internationally, she is working with New York University to train local providers and community health workers in tobacco control in Viet Nam, and analyzing the cost effectiveness of different approaches.
Dr. Fahs is often called upon to contribute her expertise to national scientific review committees, such as the Agency for Healthcare Research and Quality, the National Institutes of Health. She currently serves as Co-Coordinator for the Public Health Scholar's Program at the CUNY School of Public Health, funded by the NYC Department of Health and Mental Hygiene.