Franklin E. Mirer is a toxicologist and certified industrial hygienist. His primary scientific interest is exposure and risk assessment in the occupational environment, and regulatory policy.
Dr. Mirer has been Professor of Environmental and Occupational Health at the CUNY School Public Health since 2006. He served as an Industrial Hygienist for the UAW starting in 1975 and retired as Director of the UAW Health and Safety Department after 31 years of service. He participated in every round of auto industry bargaining from 1976 until his retirement in 2006.
Dr. Mirer received a Ph.D. in organic chemistry from Harvard University in 1972, and trained further as a Research Fellow in Toxicology at the Harvard School of Public Health. He has been a Certified Industrial Hygienist since 1976.
Dr. Mirer served on the IARC Working Groups for Monographs 115,101 and 77. Previously, he served on the OSHA Metalworking Fluid Standards Advisory Committee the National Academy of Sciences Committees on Institutional Means for Risk Assessment, and Risk Assessment Methodology, and the Board of Scientific Counselors of the National Toxicology Program.
Dr. Mirer developed and delivered testimony before OSHA regarding a dozen health and safety standards, and has testified before House and Senate Committees on occupational safety and health and regulatory policy matters including testifying on the OSHA Proposed Silica Standard. He has authored peer reviewed scientific papers on exposure assessment, risk assessment and epidemiology.
He received the Donald E. Cummings Award from the AIHA and the Herbert P. Stokinger Award from the ACGIH.
Media and Publications
Dr. Mirer authors a regular commentary on risk assessment issues under the heading "Risky Business." In the Synergist, membership publication of the American Industrial Hygiene Association. The AIHA is the largest professional association of occupational hygiene practice in the US, with international membership. The Synergist is mailed monthly to the 12,000 members of the AIHA.
Dr. Mirer's most recent commentary can be found here: Mixing Unknown Uknowns
A list of Dr. Mirer's past commentaries in the Synergist can be found here.
Degrees
PhD in Physical Organic Chemistry from Harvard, Cambridge, MA
AM in Chemistry from Harvard, Cambridge, MA
Research Interests
Exposure and risk assessment in the occupational environment, regulatory policy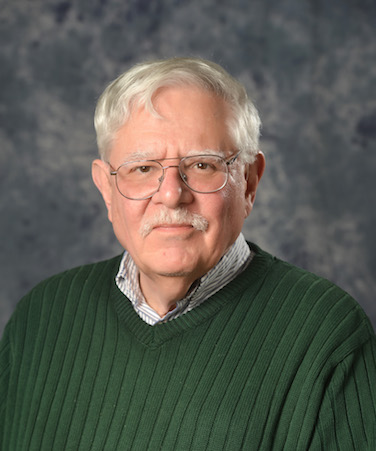 Title:
Professor
Department:
Environmental, Occupational, and Geospatial Health Sciences
Office:
516
Telephone:
646-364-9516