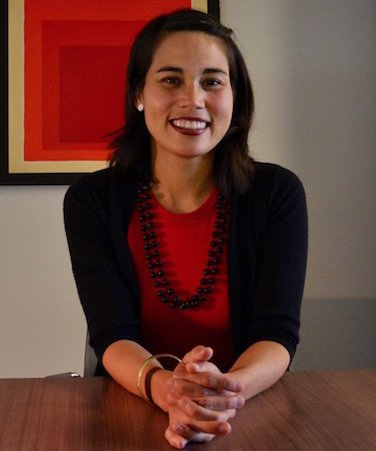 Emma K. Tsui, PhD, MPH took her first qualitative research methods course as a master's student and found the experience both provocative and thrilling. She had felt that something was missing from her public health education. The qualitative course began to fill that void with the voices of people affected by public health problems and the complexity of their experience. Since that time, Dr. Tsui has taken up a range of research projects—mostly focused on the lives and health of low-income workers in American cities—that are anchored in qualitative and ethnographic research methods. She believes that these methods are (following Mario Small) the "purest empirical methods" for understanding the meaning of work, alongside its risks. "An understanding of these intricate meanings is critical to developing policies and interventions that will effectively protect and promote workers' health," she says.
Dr. Tsui has also begun research into storytelling-based interventions to help address stress among home care workers. These interventions involve both cutting-edge and established qualitative methods like oral history, peer interviewing, and digital storytelling.
Dr. Tsui's teaching style melds lively case studies with lecture, discussion, and practical skill-building. She aims to inspire students both to use qualitative research and to remain curious about qualitative findings relevant to their work.
"Qualitative research has a unique ability to capture emic or insider perspectives on public health problems. And because of this, it's an extraordinary tool for helping us to question overly reductive formulations of public health problems…even as we work with the ever-present desire and need for reduction in our field," she says.  Dr. Tsui takes this tension seriously and enjoys helping students to navigate it both within and beyond the classroom.
A member of the faculty at Lehman College from 2011-2015, Dr. Tsui was pleased to join her colleagues to form the CUNY SPH Community Health and Social Sciences Department in 2016. She has multidisciplinary training in community health, anthropology, sociology, and most recently, occupational health. Dr. Tsui teaches courses on qualitative research methods, evaluation, and community health assessment, among other topics.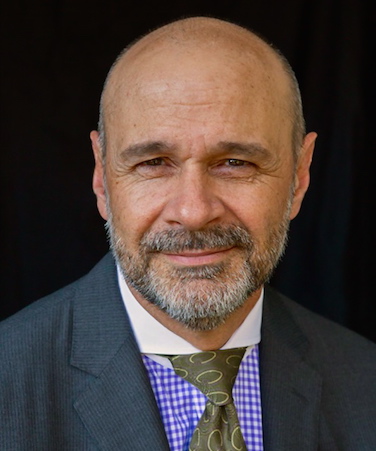 Bill Gallo's teaching reflects his artistic interests as a fine art painter and amateur pianist. "My courses are like jazz; they involve improvisation, but they are carefully tethered to a foundation, which is a framework for optimal intellectual and scientific development of the student."
Dr. Gallo approaches his classes with spontaneity and creativity, building course material from theory to the applied. He credits the technique of the Dutch Old Master portraitists as a guiding principle of his pedagogical style. "Flemish painters applied paint in such a way that a viewer could almost observe the deepest, foundational, layers. Similarly, toward the end of my courses, students critique published studies, but do not ignore the underlying theory."
A faculty member in Health Policy and Management at CUNY since 2009, Dr. Gallo has multidisciplinary training in economics, social gerontology, and mental health epidemiology. Whereas his earlier scholarship focused on the health and behavioral consequences of job loss in older workers, his more recent research has explored the impact of informal care on caregivers. "This is an increasingly important topic, as many of the children of baby-boomers will be providing some measure of parental care." A strong advocate for advanced quantitative training, Dr. Gallo encourages his students to acquire as much statistical knowledge as possible at the School of Public Health. He has been a Fieldwork preceptor for MPH students who have engaged in empirical research, several of whom have published their theses/capstone papers in scientific journals.
"I enjoy telling my classes that those published students left CUNY SPH with multiple offers of employment."
Professor Gallo teaches courses in Health Economics, Applied Statistical Methods, and Quantitative Methods in Health Services Research. He was appointed to the faculty of Nursing at the CUNY Graduate Center in 2016, where he teaches statistical methods and scientific writing.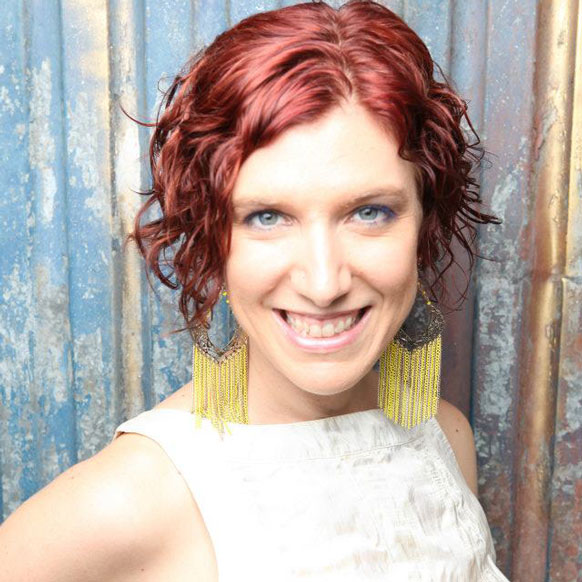 Dr. Spring Cooper is the School of Public Health's senior sexual health researcher. She completed her doctoral studies in Bio-behavioral Health at Pennsylvania State University. Her dissertation examined the sexual health implications of menstrual attitudes and knowledge among women of varying socio-economic status in the United States. Throughout her research, she noticed a trend and began her commitment to a cause: we need to undo the taboo around menstruation.
After reviewing the literature, Dr. Cooper identified a gap. No children's books seemed to model conversations about menstruation. There are children's books for practically every bodily function imaginable, so why not menstruation? Because she's more than a dreamer, Dr. Cooper transformed her research findings into action with The Secret. Period. She funded the publication and distribution of The Secret. Period. through a Kickstarter campaign.
The next chapter in Dr. Cooper's research was Sydney, Australia, where she spent her post-doctoral years at the University of Sydney. Her research centered on a national Human papilloma virus (HPV) vaccination program. In Australia, HPV vaccine is now offered free of charge to adolescents, but she found that adolescents, parents and teachers had low understanding of the HPV vaccine.  As a response, Dr. Cooper and her team developed interactive educational materials for adolescents that were tested in a large randomized controlled evaluation in 42 schools in two states in Australia.
Spring Cooper is interested in broader sexual health, and the fact that sexual health is more than preventing sexually transmitted infections and unintended pregnancies. Some of her recent work is investigating sexual agency: the ability by young people to take control of who can take sexual pleasure from their bodies as they learn to take responsibility for making their own decisions.
Dr. Cooper is currently researching CUNY students' views of healthy vs. unhealthy relationships. This formative work will contribute to the development of educational materials designed specifically for CUNY campuses to assist in primary prevention of sexual assault.
Her most recent advocacy campaign has just begun: search the hashtag #wechallengehate and help contribute by telling us how you challenge hate!
Andrew Maroko
Assistant Professor at Lehman College, CUNY School of Public Health
Associate Director, Urban GISc Lab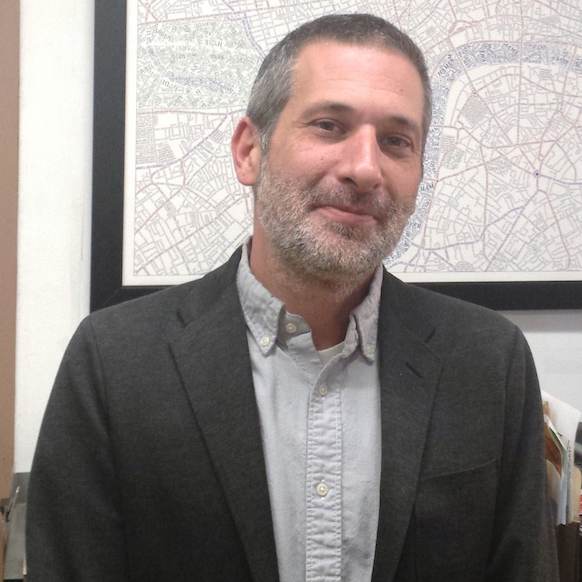 Dr. Maroko has been a full time faculty member in the Lehman College Health Sciences department and the CUNY School of Public Health since 2010. He also serves as faculty in the Doctoral programs in Public Health and Earth and Environmental Sciences at the CUNY Graduate Center. He was central in the development of the Public Health Geographic Information Science specialization and is the Associate Director of the Urban GISc Lab at Lehman College.
Professor Maroko's teaching centers around spatial analyses of health in urban environments, with special emphases on environmental health and environmental justice. He uses a combination of techniques (e.g., lectures, hands-on exercises, independent projects, student presentations) to ensure that students gain a full and robust understanding of the content in terms of both applied technical abilities and relevant theoretical underpinnings. Students with many diverse interests and focus areas have been able to apply what they learned in his classes to their particular research or projects, ranging from a qualitative examination of community health needs to a spatio-statistical analysis of exposure to fine particulate matter.
Dr. Maroko's research interests are in the examination of health disparities, inequities, exposures, accessibility, and environmental justice in a spatial framework. This entails exploration of the spatial variation of – and geographic associations among – the environment (built, natural, and social) and health outcomes.
Professor Maroko typically teaches the following courses:
PHE 702: Environmental Health
PHE 704: Environmental Health GIS Lab
PHE 705: Principles of Geographic Information Science for Public Health
PHE 706: Spatial Analysis and Environmental Modeling
PHE 717: Spatial Analysis of Urban Health
PHE 791: Workshop in GISc Research for Public Health
GEP 640: Urban Geography
Betsy Eastwood
Associate Professor of Health Policy at Brooklyn College and Track Coordinator for Health Policy and Management, The Graduate Center, CUNY School of Public Health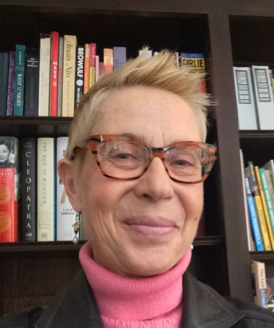 A faculty member with the Department of Health & Nutrition Sciences at Brooklyn College since 2002, Betsy Eastwood was part of the founding of the CUNY School of Public Health in 2008 and served as the MPH Brooklyn Campus Director from 2009 to 2011. Dr. Eastwood's teaching focuses on health policy, the Affordable Care Act, and policy impact on population health. She brings her experience of evaluating HIV programs locally and nationally as examples of qualitative and quantitative measurement and technique.
Dr. Eastwood's teaching philosophy is grounded in student initiative and leadership.
Students develop their own interests and projects related to the course material, making presentations to their peers in preparation for roles they will take on in advancing public health. In health policy classes they present and debate issues concerning the implementation of portions of the Affordable Care Act, as well as the successes, challenges and evidence-based evaluations of the ACA.
In program evaluation, small groups work together to design programs to address community health concerns such as food distribution and adequacy, vaccination promotion using current evaluation techniques used in implementation science.
Dr. Eastwood teaches the following courses:
PH840 Doctoral Seminar in Health Policy and Management
HNCS7142 Health Policy and Administration in Public Health
HNSC 7171 Program Evaluation in Community Health
In addition, she developed HNSC 7140 Introduction to Health Policy and Management, HNSC 7141 Health Care Administration, HNSC 7143 Health Care Financing, and HNSC 7150 Biostatistics.