Population Health Informatics Certificate Program website: https://informatics.sph.cuny.edu/
Population Health Informatics: Application of technology in designing and deploying interventions to address public health challenges in the 21st century
Program Highlights
Differentiate Data, Information and Knowledge
Examine Public Health Data Standards
Design and evaluate Technology enabled Population Health Interventions
Utilize Mobile Health tools and technologies
Implement Consumer Health Information Portals
Innovate health technology solutions
Apply Informatics in Global settings
Program Features
Program Duration
Total 28 weeks
(8 weeks each module and 4 weeks research seminar)
Can be completed in 7-12 months
Mode of delivery
Online, Live/Synchronous
Interactive Virtual Discussions and Recorded lectures
Program Fees
Total Costs $2,500
Flexible Payment Plan
Program fees may be paid by clicking here
Minimum Requirements
Internet, webcam and microphone (optional)
Audience
Graduates/Undergraduates and professionals from all disciplines such as medicine, public health, allied health sciences, information systems, computer science, engineering, management, hospital administration to name a few.
Program Modules and Objectives
Module 1 – Introduction to Population Health Informatics
Identify and list the concepts of Informatics and its domains.
Explain and apply the data, information and knowledge models
Distinguish the various components of computers and their application in population health
Explain the role of data standards in population health
Module 2 – Introduction to Consumer Health Informatics
Identify and demonstrate the potential use of the internet in public health
Define various e-health approaches and tailored health information techniques to modify health behaviors and outcomes
Discuss and design M-Health technologies to enhance disease prevention and management
Design and evaluate consumer health technologies
Module 3 – Applications of Population Health Informatics
Distinguish between the various electronic means of public health data collection and management
Explain the similarities and differences in Tele-health, Electronic Health Record, Personal Health Record and Hospital Management Information System.
Illustrate and apply tool kits to design and develop population health information systems in various settings
Comprehend the various ethical issues relevant to the use of information and communication technologies in population health
Identify current gaps and opportunities in the area of Population health informatics
Module 4 – Seminar in Population Health Informatics
Explain and apply principles of population health informatics to the final project proposed
Analyze the case studies discussed during the guest lectures
Demonstrate skills in developing a population health informatics project
Population Health Informatics Certificate Admissions Requirements:
SOPHAS Express online application
Application fee: $50
Official transcripts of all institutions attended
Personal statement / statement of purpose (500 words)(Describing why you are interested in the Certificate in Population Health Informatics Program)
Two letters of recommendation
Resume/CV
Program Administrator
Dr. Ashi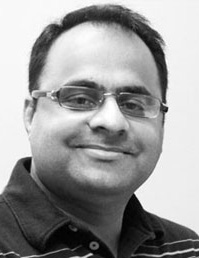 sh Joshi, MD, MPH, PhD, is an applied researcher and an innovator who develops technology enabled interventions that bring social impact in diverse settings. He is currently the Associate Dean of Student Services, and Associate Professor, City University of New York Graduate School of Public Health and Health Policy.
Dr. Joshi's research focuses on designing and developing innovative, accessible and affordable heath technologies such as the Internet, cell phones, and electronic health kiosks to enhance population outcomes. He has published more than 100 papers in Peer Reviewed Scientific Journals, presented at several National and International Conferences and has conducted several public health informatics research projects in the US, India, Nigeria and Brazil funded by various Federal and International Agencies. Dr. Joshi can be reached at ashish.joshi@sph.cuny.edu.
To learn more about our program, please click here to view our brochure.